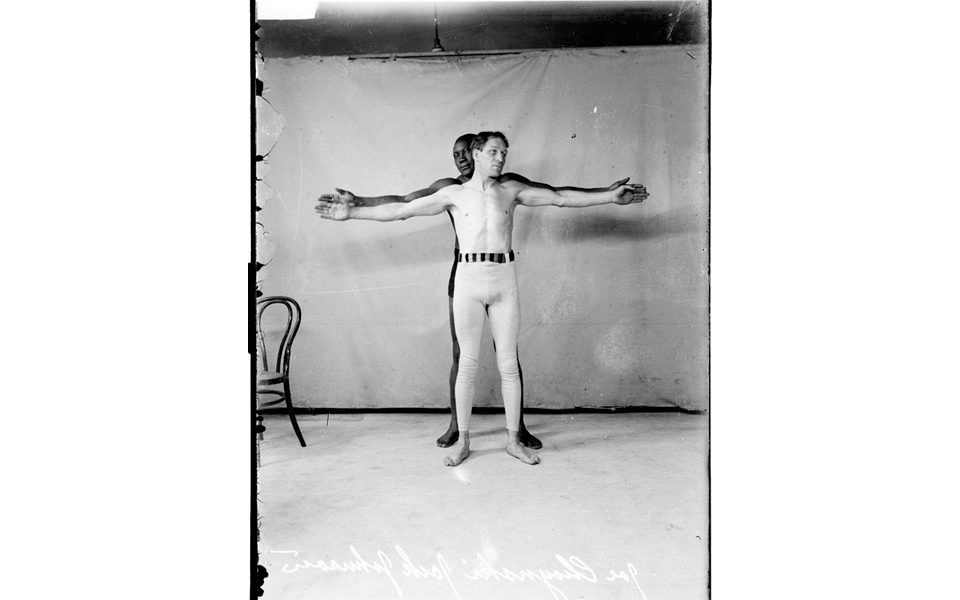 He's not a household name anymore, but in 1908, John Arthur "Jack" Johnson of Galveston, Texas, became the first African-American heavyweight champion of the world. And to whom did he credit his success? Why that would be "Chrysanthemum Joe" Choynski, the son of Jewish immigrants from London and Grudziadz, Poland.
Choynski was hired to fight Johnson in Galveston seven years prior to winning the title in an exhibition match held on the island as a sort of morale booster after the Great Hurricane of 1900. Choynski, the more experienced contender from San Francisco, knocked out the novice Jackson in the third round, in a damp and roofless Jewish community center called Harmony Hall.
At the end of the bout, both men were arrested and escorted to jail because prizefighting was illegal in Texas. While waiting for the grand jury to decide if they should be indicted for committing an actionable offense, Choynski instructed Jackson in the fine art of  "stick and move." After 24 days of sharing a jail cell and fighting tips, both men were released.
Following his retirement from the "fight game," Choynski settled in Cincinnati where he became a chiropractor. He was inducted into the International Jewish Sports Hall of Fame in 1991.