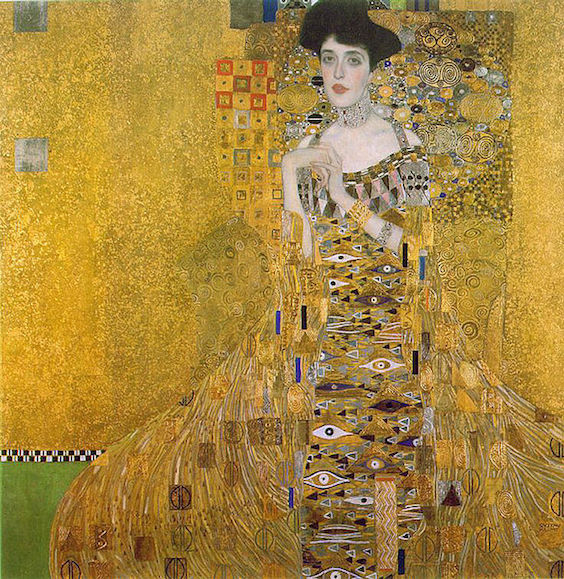 Maria Altmann's story has all the hallmarks of a great thriller: stolen famous art, tight-fisted government officials, Nazis. It's no wonder, then, that the late Altmann (née Bloch-Bauer) has been the subject of three documentaries, a memoir, and, most recently, a feature film starring Helen Mirren by veteran British director Simon Curtis.
Altmann, who hailed from a wealthy and influential Viennese family, fled Austria with her husband during the 1938 Anschluss; they eventually made their way to Los Angeles. Much of the family's fortune was expropriated by Nazis, including two famous portraits of Maria's aunt, Adele Bloch-Bauer, painted by no other than the celebrated symbolist painter Gustav Klimt. After the war, five of the family's Klimts, including the portraits, ended up in the possession of the Austrian government.
Curtis's film, Woman in Gold, tells the story of Altmann's legal battle to reclaim the paintings. It took most of seven years, but, with the help of lawyer E. Randol Schoenberg, she won the battle against the Austrian government; in 2006, five years before her death, the works were returned to her estate. Schoenberg, played by Ryan Reynolds in the film, is now the president of The Los Angeles Museum of the Holocaust, and Klimt's portrait of Maria's aunt is on permanent display at the Neue Gallerie in New York.