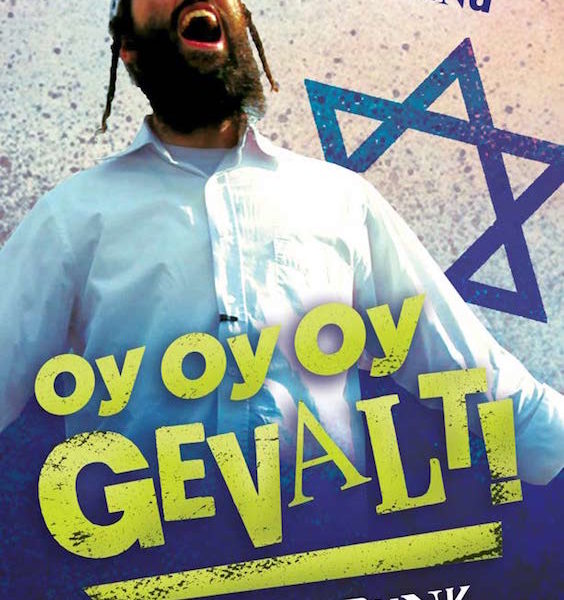 The cover of Oy Oy Oy Gevalt! Jews and Punk (Praeger, 2016), Michael Croland's new nonfiction history of Jews in punk culture, depicts a bearded Hasid with his eyes squeezed shut and his mouth thrown open in a deep-throated scream.
After digging through articles, defunct websites, and old cassette tapes, Croland compiled this absorbing ethnography of Jews in punk music. He profiles a ragtag collection of singers, guitarists, writers, and filmmakers who affiliate with the punk counter-culture. Some of these artists come primarily from punk communities, and some from Jewish communities. All possess what Croland calls "an independent spirit, marginalized identity, and against-the-grain nature among Jews can be traced all the way back to Abraham."
https://www.youtube.com/watch?v=EMP2EQzbWYI
Since the 1990s, bands with names like Moshiach Oi!, Schmeckel, and Yidcore have taken to stages, street corners and four-track recording studios on their own—and with remarkable perseverance. Steve Lieberman aka The Gangsta Rabbi, for instance, recorded more than 60 different albums—despite reportedly selling less than 300 physical copies.
Each of the artists profiled in the book found each other after feeling a bit apart from their communities, whether Jewish or punk. Whether you're a Jewish punk yourself, or just curious about this fascinating sect, Oy Oy Oy Gevalt offers a riveting portrait of this most underground of subcultures.