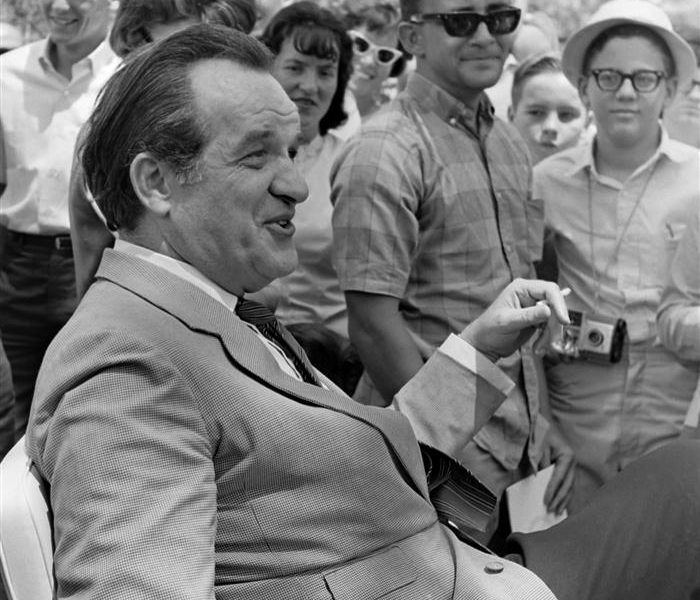 On November 15, 1937, a cartoon strip gave birth to an American holiday. Named Sadie Hawkins Day after "the homeliest gal in all them hills," the fictional holiday created by famously acerbic Jewish humorist Al Capp almost instantaneously sprang off the page into a proto-feminist tradition in high schools across the country.
Poor imaginary Ms. Hawkins who could never get a date had a sweet dad who declared a girls-chasing-boys foot race on her behalf, "with matrimony as the consequence." Sadie and Hezbekiah were just two of the memorable characters in the beloved, long-running strip Li'l Abner. Running for a whopping 43 years, the cartoon immersed an estimated 60 million readers worldwide in the workings of a fabricated Kentucky mountain village of Dogpatch, a locale inspired by Capp's hitchhiking adventures through Appalachia in the 1920s.
Born Alfred Gerald Caplin to impoverished Lithuanian Jewish immigrants in New Haven, Capp shortened his name to fit the width of a narrow cartoon frame. In addition to Li'l Abner, he's best remembered these days for a few things: Sadie Hawkins dances, the phrase "double whammy," and that time he visited John Lennon and Yoko Ono in bed and applauded them for their pubic hair.