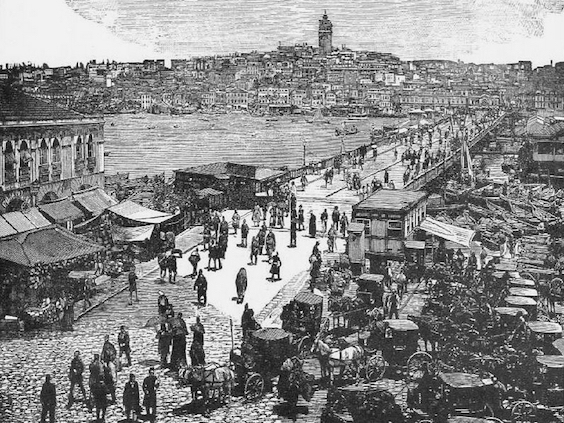 In the early fall of 1871, a deadly cholera epidemic struck the town of Arnavutköy, a suburb of Istanbul along the shores of the Bosphorus. Still, the English physician and Constantinople Board of Health member Dr. Edward Dickson wasn't worried. "Considering that this large village is inhabited almost exclusively by Greeks and Jews — the two filthiest races of the Levant, — I would infer […] that the present epidemic has no tendency to spread, and will be of short duration," the doctor wrote.
Alas, Dr. Dickson called it wrong. Within weeks, cholera had spread to the heart of Istanbul, where it was contracted by members of all races, including Englishmen. The result was widespread panic, with hundreds of deaths occurring throughout the city in a single week.
But don't blame Dr. Dickson for the confusion; blame his fellow countrymen. It was (at least by some accounts) their passion for free trade, and resulting distaste for quarantine measures, that helped make the British race one of the last to recognize cholera's contagiousness.