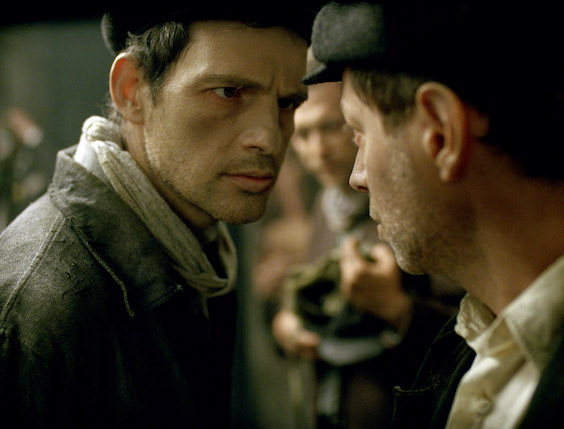 Son of Saul, Hungarian director Laszlo Nemes's powerful debut, begins out of focus and stays there for a disorienting amount of time. The haze clears on an ordinary workday in hell: Saul Ausländer is part of the Sonderkommando at Auschwitz. Saul's horrific existence there is transposed by sudden desperation: among the bodies, he sees a boy who might be his son, and feels he must find a rabbi to give the child a Jewish burial.
Any number of Holocaust films contain the moment before someone is sent to the gas chambers. We're so used to the narrative shortcut that we don't need to see any more, just as we don't need to see what happens after Bogart and Bergman kiss. Nemes may be the first director to show us — imagined or reported — the inside of that death machine. The showing is not gratuitous, but the only way into Saul's world.
That boldness is only the beginning of the film's power: Saul's search for a rabbi tears against the morally unpredictable world of the camp. If Saul's turn to ritual as a handhold for redemption seems small and unlikely at Auschwitz, the film forces us closer, making us see that everything that happens for Saul hinges on the moment, the ghost of a chance.