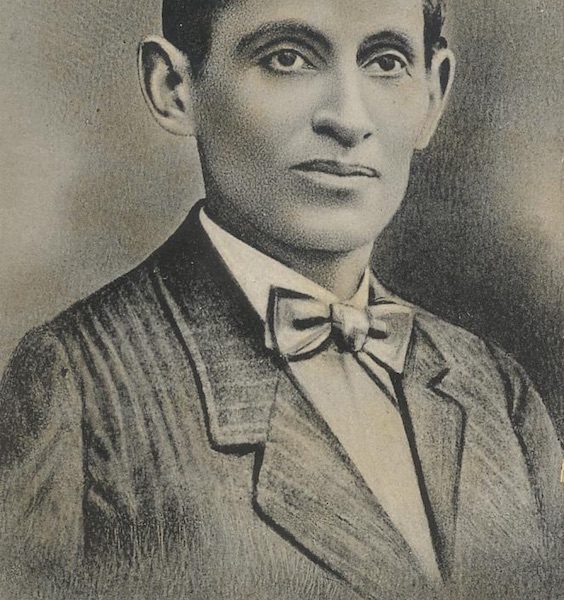 Demand for a Yiddish translation of the Koran has never been particularly high, but that didn't discourage Solomon Blumgarten, penname Yehoash. Blumgarten (1872-1927), a Lithuanian-born New Yorker, translated parts of the Islamic text into Yiddish after studying it during a 1914 trip to Palestine. It didn't exactly become a bestseller.
These days, Yiddish is an underdog. It's been called a "dialect"; the Holocaust nearly extinguished it altogether; its current U.S. speaking population is a mere 160,000. In Blumgarten's time, however, the language was spoken by some 10 million worldwide, and he was one of its most heralded proponents.
Aside from parts of the Koran, the celebrated scholar also translated canonical Western works into Yiddish, including Longfellow's epic Hiawatha. Blumgarten believed Yiddish to be a cornerstone of Jewish identity, and spent his life fostering the language. Perhaps his most well-known feat is an entire Old Testament, which he worked on for a biblical thirty years. In 1923, The New York Times hailed Yehoash as the "greatest living [Yiddish-language] poet and one of its most skillful raconteurs."
Blumgarten's 1914 trip to Palestine was an attempt to rediscover his Jewish roots, and you can read about his experience in the three-volume opus The Feet of the Messenger. Or stick to the original, Fun Nyu-York biz Rehovot un Tzurik.