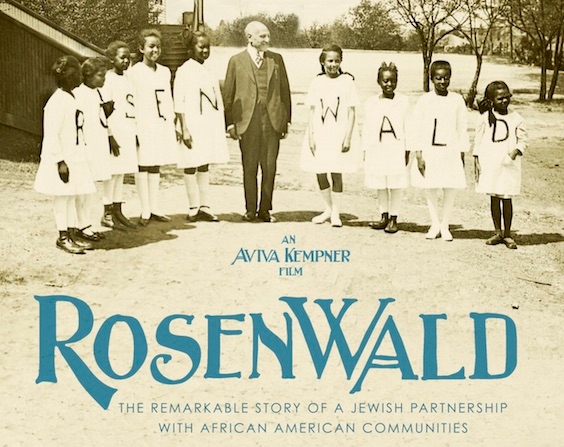 Julius Rosenwald might be the biggest American Jewish philanthropist you've never heard of. Aviva Kempner's new sweeping documentary, Rosenwald, shines a light on his rags-to-riches tale: after going from Chicago textile merchant to chief of Sears, Roebuck & Company, he began to embody his own philosophy of "give while you live," starting with matching grants for black YMCAs around the country. Soon, Rosenwald came head to head with the Booker T. Washington, leader of the Tuskeegee Institute and at the time the most prominent African-American man in America.
Together, the two hatched the idea for the Rosenwald Schools: a network of schools that could provide rural African-American children with the educational resources their states, through segregation, had denied them. From the beginning, the Rosenwald Schools were a community effort: black communities rallied together to match Rosenwald's donations and build school buildings, and classrooms were often staffed by teachers fresh out of Tuskeegee.
Of course, in the early twentieth-century, Rosenwald's and Washington's brand of philanthropy wasn't only met with applause: the schools were often targeted by the Klan, and many southern Jews turned the other way out of fear. But Kempner's film shows that the schools' alumni, including Maya Angelou, remember them as places where communities united in the spirit of bringing good education to all Americans.
Director Aviva Kempner will do Q&A sessions after the screenings this Friday, Saturday (at 4:45 and 7), and Sunday (at 12:45 and 2:45) at NYC's Landmark Sunshine Cinema.