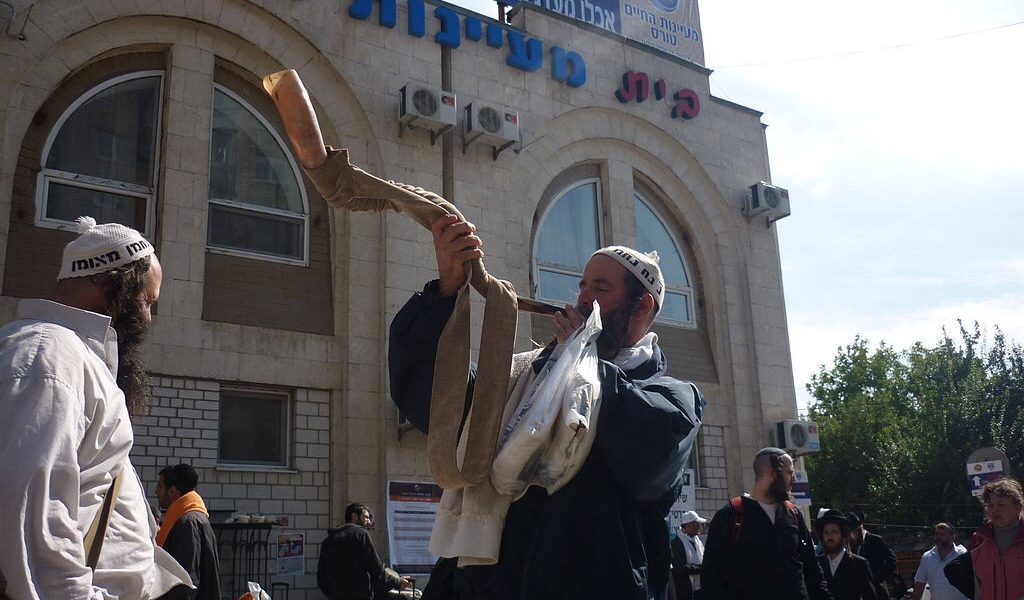 Picture this: thousands and thousands of Hasidim, dressed in flowing white, singing and dancing through the streets of Uman, Ukraine, on their way to the river for the ritual of Tashlikh.
But this is no shtetl fantasy: It is the annual Rosh Hashanah kibbutz (gathering), a massive pilgrimage of Hasidim to Uman, the town where Nachman of Breslov, founder of Breslover Hasidim and great-grandson of the Baal Shem Tov, was buried.
The tradition began in the early 19th century in Breslov, ultimately moving to Uman. Nachman was all about Rosh Hashanah. For him, the holiday was "greater than everything. [It was his] whole mission."
As such, every year, thousands of Hasidim the world over honor Nachman's love of the chag. Though there have been many hiccups and obstacles over the years—namely the rises and falls of oppressive communist regimes in the region, not to mention the Holocaust—the rite is alive and more robust than ever. Though with its accompanying pilgrimage of sex workers from around Ukraine, it stirs up a great deal of local anger.
Last year, more than 30,000 people arrived to celebrate the kibbutz from over 25 countries, stayed in apartments and tents, and were looked after by Israeli and Ukrainian police officers alike. All this, despite an unstable Ukraine. If that's not a testament to the power of the New Year, nothing is.