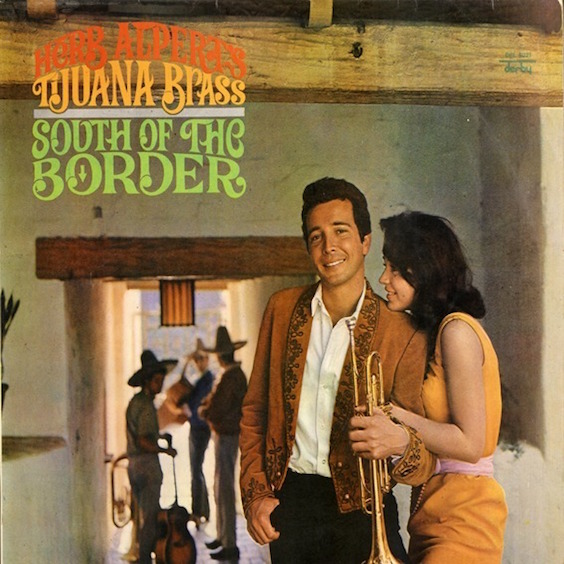 In the 1960s, there was no escaping the mellifluous sounds of Herb Alpert and the Tijuana Brass. The band's Whipped Cream & Other Delights (and its infamous image of a cream-covered model) shared chart-topping status with The Beatles and Elvis. But that unique blend of mariachi, lounge and smooth jazz came from an unlikely source.
That is, Herb Alpert, a Jewish kid from the Boyle Heights neighborhood of Los Angeles, born to parents of Russian and Romanian descent. He began playing the trumpet when he was eight. His high school ensemble, the Colonial Trio, played at weddings and bar mitzvahs. After a stint in the U.S. Army, Alpert did some acting, including as a drum-playing Hebrew slave on Mt. Sinai in the 1956 film The Ten Commandments.
Alpert's signature brass sound came from the mariachi bands that performed at bullfights in Tijuana, Mexico. He took frequent trips there with Dolores Erickson (the cover model for Whipped Cream) and A&M Records partner Jerry Moss. The visits inspired other hit albums like The Lonely Bull and South of the Border.
If you're looking for a taste of that Latin sound, the 81-year-old still plays gigs. He just wrapped up a two-week stint in New York and will play in Palm Desert, C.A. this coming November.
Photograph: Facebook