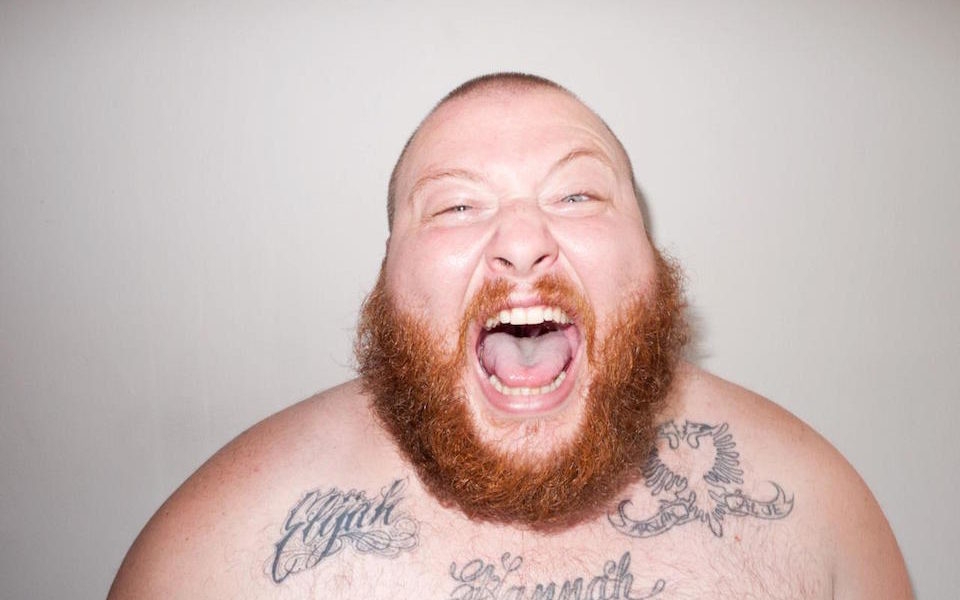 Arian Asllani may have grown up Muslim, but he has some darkly vivid memories of his bris. As he raps, he's…
Been wilding since the Rabbi snipped it
Then they laughed and ate brisket
Asllani – aka gourmet-chef-turned-rap-sensation Action Bronson – grew up in Queens, New York, the son of an Albanian Muslim father and Jewish mother.
With a doughy face, flaming red beard, and tattoos covering his 300-lb frame, Bronson's personality is large and in charge. At age 33, he's already released chart-topping songs and played Coachella. He also honors his love of cooking by hosting Vice TV's cooking show, "F*ck, That's Delicious," where he gets to smoke weed and wax prophetic while eating dim sum in his gym shorts.
Bronson talks openly about his past – dealing drugs and stealing, then turning his life around by going to culinary school. In 2015, Bronson was the focus of a heated dispute about misogyny in rap music. He asked listeners not to single him out, but to recognize his work as a collective whole.
And as a whole, Bronson is all about honoring his roots from Queens, the linguistic diversity capital of the world, and having fun. His laughter is contagious. His videos are flashy. Most of all, he looks thrilled with himself as he rides a fire-breathing eagle or raps about getting "twisted off Manischewitz."