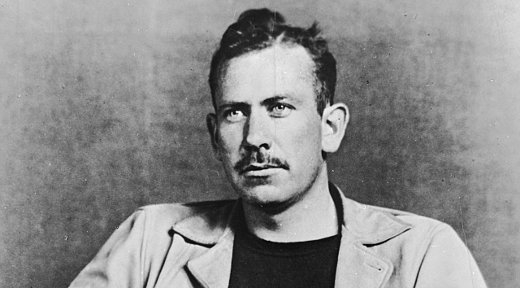 Was John Steinbeck Jewish? On the one hand, it isn't totally out of the question—his last name begins with Stein, after all. But back in 1940 when anti-Semitic rumors claimed that the American writer was Jewish—and that his novel "Grapes of Wrath" was "Jewish propaganda"—Steinbeck was forced to clear the air.
In a response to a letter from Reverend Leon M. Birkhead, National Director of Friends of Democracy, Steinbeck breaks down his family's ethnic background, including his German and Irish roots as well as a gaggle of relatives who are "blond and blue-eyed to a degree to arouse the admiration of […] Hitler."
But Steinbeck's letter does more than denounce rumors of his Jewishness—it denounces the morality of questioning his religion at all. Stating, "I am sad for a time when one must know a man's race before his work can be approved or disapproved," Steinbeck makes clear his disgust with the anti-Semitic atmosphere that prompted his response. (Fun fact: J.R.R. Tolkien, also not a Jew, wrote a similar letter two years earlier.)
For what it's worth, if folks thought a Dust Bowl-era novel about a poor Oklahoma family was Jewish propaganda, they must have really flipped their lids when his magnum opus "East of Eden" came along—a veritable midrash of the biblical story of Cain and Abel. The horror!