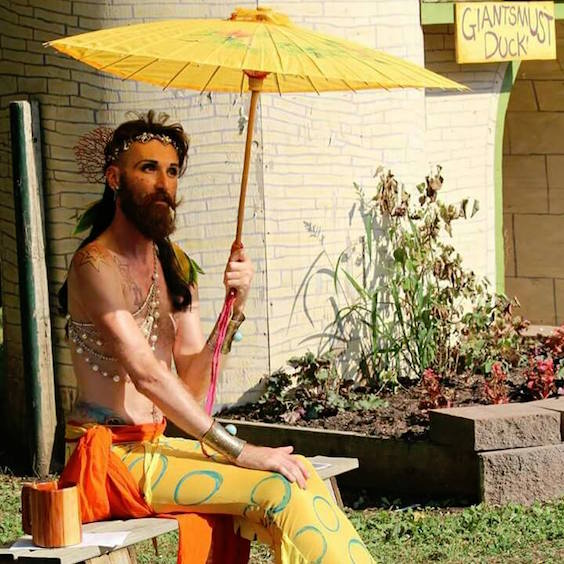 There's Darryl Hannah as Madison, and there's Ariel's fight for landlocked love. We're practically bombarded with buxom images of the quintessential mermaid–just look at your Starbucks cup. But what about their mermen counterparts?
"Although I've never experienced sexism in the mercommunity because we do not judge—we are more like family—there are some unhappy people out there who look at us mermen and say, 'That's not a merman. Merfolk are supposed to be women,'" one distinguished merman told Broadly.com. His name is Tikva Naim Maksim Briggs, and he's known professionally as Maksim Merman the Yellowtailed SeaWitch. His Twitter handle reads: I'm a Jewish Gypsy Merman striving to be a proper Gentleman awaiting his Landsmen to sweep me off to paradise.
Briggs — who sports two Star of David tattoos on his chest— has worked as a "seasonal merman" for the Kansas City Renaissance festival, and he's made some guest appearances at pool parties, too. He wears elaborate wigs, make-up, and a realistic tail. In addition to entertaining, Briggs also spreads his love for the seas – posting fun facts about marine life and ocean preservation online.
He sincerely hopes the merfolk gender gap will be closed soon – or at least swum through.
Photo: Facebook