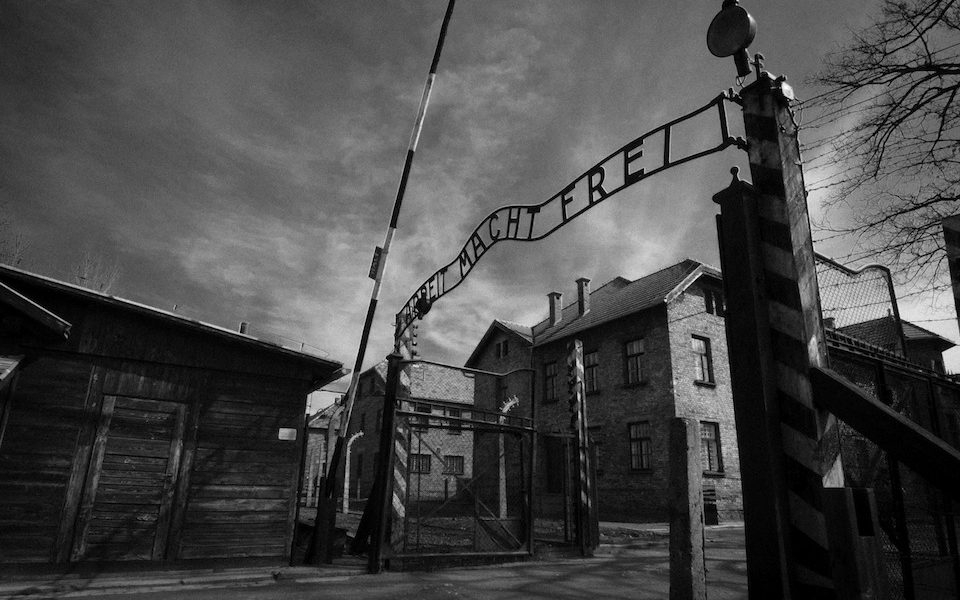 The world was a little perplexed when, a few years ago, legendary guitarist Eric Clapton played a show in Oswiecim, home of Auschwitz. Now the bluesman is back again—this time in the form of soundtrack.
Lending his talents to old friend and filmmaker Philippe Mora, Clapton has composed the score to Mora's new documentary Three Days in Auschwitz, and serves as co-producer.
The film follows Mora, a second-generation Holocaust survivor, as he visits Auschwitz and undergoes an investigation into, of all things, himself: What does Auschwitz mean to him—and what can it mean to others? Unfortunately, Mora never gets to the latter part of his goal.
Sadly, Clapton's involvement runs amok across the inwardly-turned documentary, frequently interrupting Mora's scattered musings with bellowing cellos and the signature Clapton twang. The music swells triumphantly in all the wrong places, telling a musical story that makes Auschwitz seem less like a tragedy and more like a bummer—like your dog running away.
Weirdly, despite twice playing in Oswiecim, Clapton never made it to the camps. After listening to the soundtrack, that kind of explains a lot.
The film is being released in select U.S. theaters and via video-on-demand on September 9th.