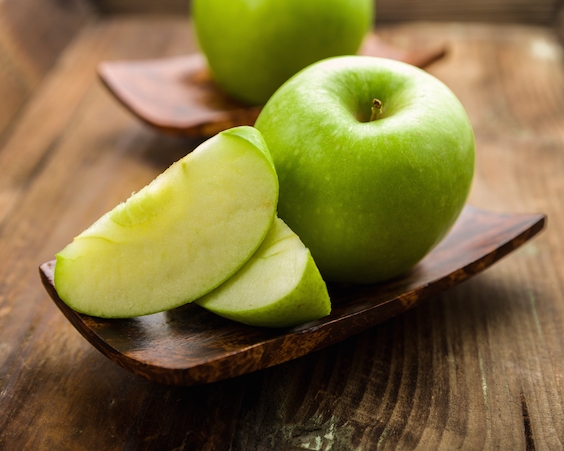 It used to be that x-ray vision was just for superheroes like Superman and Ultra Boy. But now thanks to Israeli tech start-up ConsumerPhysics, you, too, can look at that apple and see its chemical and caloric make-up, not to mention whether it's truly organic.
ConsumerPhysics has just released "the first molecular sensor that fits in the palm of your hand," according to Dror Sharon, co-founder and CEO of the company. The gadget is called SCiO, and the concept is genius.
Here's how it works: When you point your SCiO at the Granny Smith in question, it shines a light, exciting the fruit's molecular make-up, and creating a unique optical signature. SCiO collects the light reflected, breaks it down for analysis and then translates the results to your smartphone. Within five minutes you know the food's chemical properties and can leap over tall buildings in a single bound.
Okay, maybe not that last part – yet. So far, SCiO can:
Give nutritional facts about dairy products, fruits and vegetables.
Analyze the make-up of well-known plants.
Identify medicines and supplements.
The database of info available through SCiO is growing every day though. As more people use it on more materials, the net will widen. Soon we will be able to determine the contents of bagels, blood tests, and whether that dog is a pure Labrador. And then, watch out. Even kryptonite won't be able to stop us.