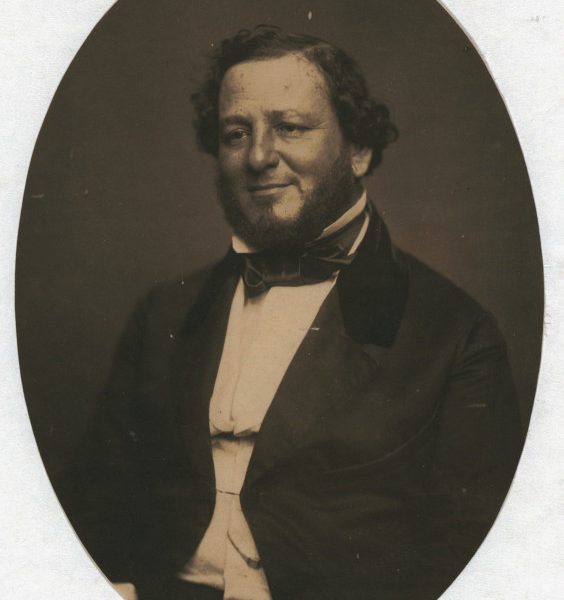 As Jews, we love to revel in the accomplishments of our own. But a group of Jewish leaders in Charlotte, North Carolina is curbing some enthusiasm about an unsavory memorialized Jew:
Judah Philip Benjamin, a Louisiana Senator and the first openly Jewish person to serve as a Confederate Cabinet member. Such a milestone sounds worth celebrating. But recently, a visiting history buff named Gene Wilk stumbled across a plaque stating that Benjamin was, in fact, Secretary of State of the Confederate Government.
Born to Sephardic Jewish parents from London, Benjamin found his niche as a gifted lawman and a dedicated member of the Whig party in mid-19th-century United States. He was a proud slaveholder who believed that slavery was a constitutional right. To Benjamin, slaves were property and might never be ready for emancipation. He warned that abolition would lead to rape and murder.
But his story isn't actually all bad. Though the memorial doesn't reflect it, Benjamin actually had quite a change of heart, ultimately arguing that slaves should be allowed to enlist for the Confederacy and fight in the war. And that they should win their freedom.
Though Benjamin was regarded as a brilliant orator and statesman, and a big enough—if ultimately controversial—Confederate hero to make it onto the two-dollar bill, his legacy faded from history in the decades following the war. Biographers imagine that despite his significance—one historian notes that Benjamin was "the only genius in the Confederate cabinet"—Confederates were still, at heart, uneasy with a Jew in a position of power.
Uneasy with revering a slaveholder, Mr. Wilk rallied the Jews of Charlotte to remove the plaque. Instead, he says, they decided to amend it with one of their own, denouncing Benjamin's past actions. The effort is underway.