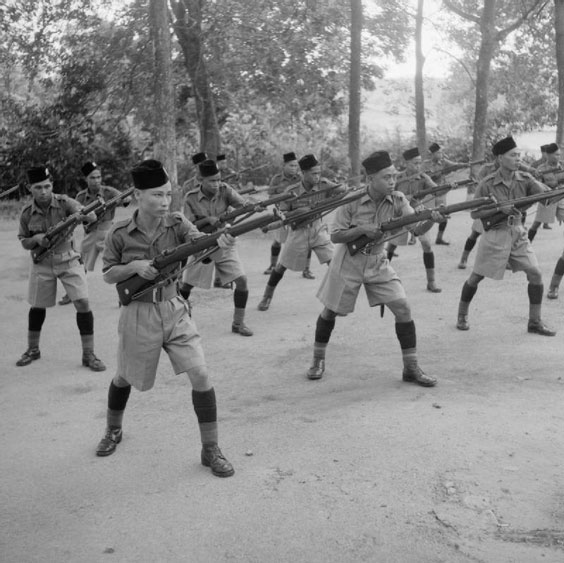 Who's got Singapore's back? For a tiny nation surrounded by Muslim countries, the answer is obviously "another tiny nation surrounded by Muslim countries," i.e. Israel. But it turns out Israel doesn't just have Singapore's back–it's also also got its arms, military technology, and calisthenics routines. Why's that? We'll have to turn back to 1965, when the Israel Defense Forces got a call to come create Singapore's army.
If this surprises you, it's because both countries kept it a secret from the moment Israel first got involved until 2000, when Singapore's first prime minister Lee Kuan Yew broke the seal in his book on the story of the country's emergence. Shortly after Singapore declared independence in 1965, the newly created sovereign city-state waited for military assistance from Egypt and India, but got no reply. It was then that Israel's ambassador to Thailand and Mossad officer Hezi Carmel agreed to help. Singapore's large Malay Muslim population meant that Israel's involvement remained a sensitive and thus secret matter.
Singapore's army, which is now considered one of the strongest in Southeast Asia, adopted a number of IDF practices, including its models of conscription and reserve service (and, for a minute, its marching songs). You know how it goes: ex-British possessions got to help each other out.
___
» Learn more about collaborations between Israel and Singapore.
» Find out why Singapore's army is so strong.
» Buy the first Singaporean prime minister's book.
» Other Jews in Singapore.
(Top photo: Malay soldiers before the Battle of Singapore; Bottom photo: Mossad agents, from right, Meir Amit, Hezi Carmel, and Avner Idan guests of Filipino Intelligence officials.)