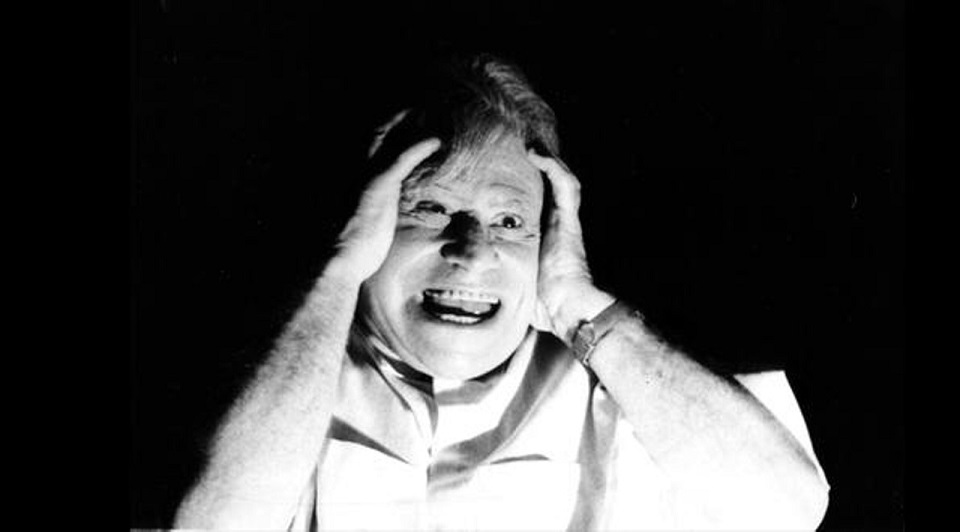 If you were knew of Brother Theodore, you know him for his monologues. Lit starkly, dark eyes aglint, the German-born Jewish comedian ranted about death and dismay—in the funniest way possible.
Born Theodore Gottlieb to wealthy German Jews in 1906, the comedian made his name haunting small New York venues in the 1960s and 70s with stream-of-consciousness monologues he called "stand-up tragedy."
But before reaching his minor celebrity, nailing appearances on Late Show With David Letterman, The Merv Griffin Show and The Dick Cavett Show, Theodore went through a lot.
On his 32nd birthday, Gottlieb was imprisoned in Dachau and forced to sign over his family's publishing fortune for a single Reichsmark. Much of his family perished, but Gottlieb survived and made it to Switzerland, where he was eventually deported for chess hustling. In Austria, family friend Albert Einstein—rumored to have been a lover of Gottlieb's mother—helped him to the United States.
After working as a janitor at Stanford, where he once beat 30 professors at chess simultaneously, Gottlieb honed his morose eccentricity into art, and started on a path that would lead to certain stardom.
Brother Theodore died at 94—probably far too old for a man whose epitaph reads "As long as there is death, there is hope."