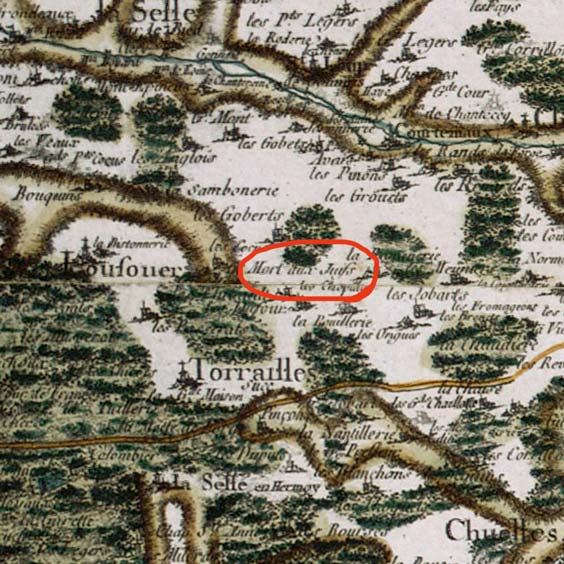 Planning a European road trip? Read this first.
An hour and a half southeast of Paris lies the sleepy hamlet of La Mort aux Juifs, otherwise known as "Death to Jews." Dating back to the 11th century, this town's name somehow escaped scrutiny until last year, when the Wiesenthal Center successfully petitioned the French government to, you know, change it.
One would think the townsfolk would be for the update, but the opposite was true: even the deputy mayor of the region was hesitant. "We should respect these old names," she said. "No one has anything against the Jews, of course."
Slightly better, maybe, is Castrillo Matajudios, a town in Northern Spain—Camp Kill Jews in English—or "the worst summer camp of all time." Curiously, the village once had a significant Jewish population. And some speculate that the name actually came from conversos who decided to change the town's name after being threatened with death, as if to say to the authorities, "Look how Jew-free we are!" In 2015 the 50-odd residents of this peaceful place voted to change the name themselves last year, restoring their old, odd name of Castrillo Mota de Judios—or "Jew's Hill Camp."
These geographic artifacts aren't exclusively European, or benign. The United States is littered with offensive town names. As of 2015, at least 1,441 federally recognized places include slurs in their official names. So stay on the highway when you pass exits for Dead Negro Hollow, Wetback Tank, or Squaw Tits.