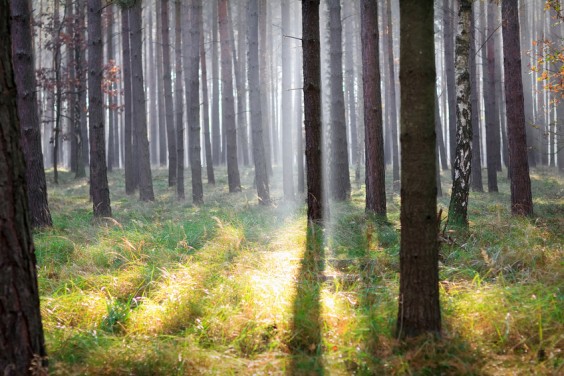 The search for long-lost Nazi plunder is a hobbyist's dream. Tales of buried treasures, hidden rooms, and occult ephemera are countless, stoked on, no doubt, by Nazi-loot-finding heroes like Indiana Jones.
But it's not often that these usually futile searches are for nukes. Enter 70-year-old Peter Lohr, who has been scanning the surface of Central Germany's Thuringian Forest, hoping to find a cache of what he believes to be nuclear weapons.
Using what they call "earth radar" and "geomagnetic" technology—terms that sound straight out of a sci-fi novel but which seem to mean something to them—Lohr and his team have found scans that show bomb-shaped metal housing. One team-member—an explosive disposal expert— "believes we have Fat Man bombs buried below the surface," i.e. nukes.
But authorities are dubious. Previous examinations of the area revealed zero evidence, and consequently, further searches in the area have been banned. Most saliently, though: the Nazis didn't have the capability to build nukes.
It's easy to root for Lohr, though. Who wouldn't want to discover their own Amber Room? And anyway, they don't need your faith to keep going: They've presented their findings to the local governor, and hope to keep searching. Not for glory, says a team member, but to "save the lives of 20,000 people in the region."