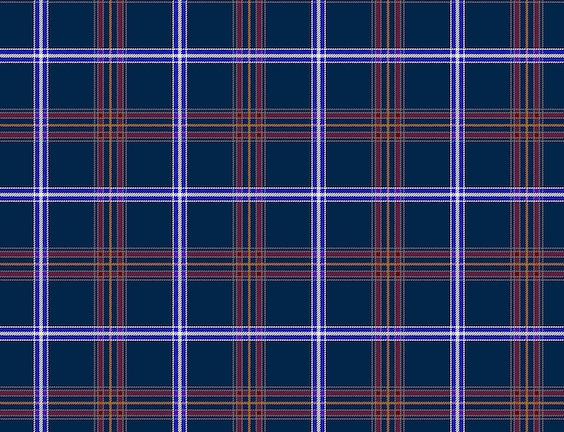 Tartans have been used to distinguish between different clans and tribes in Scotland for over two hundred years, but Jews never had their own–until earlier this century.
Though the couple in this recent viral video of a Scottish Jewish wedding seem to be sticking to their own plaid, since 2008, the rest of the tribe has been able to dance their jigs in officially sanctioned communal attire, thanks to this registered tartan for the approximately 6,400 Jews living in Scotland.
Rabbi Mendel Jacobs, the only Scottish-born rabbi living in Scotland, initiated the process of designing a Jewish tartan, which had rabbis work together with so-called "Heritage Experts." The design they came up with reflects both Jewish values and Scottish history. It features blue and white–the colors of both the Israeli and Scottish flags–with a central gold line representing the gold from the Ark in the Tabernacle, a silver line representing the silver that adorns the Torah, and red for the red wine drunk at Kiddush.
Tartans are traditionally made out of wool, and this one is certified free of shatnez–the Biblical prohibition against mixing wool and (gasp!) linen.
If you've been holding off buying a kilt because you couldn't decide which clan to choose, wait no more. Your day has come.