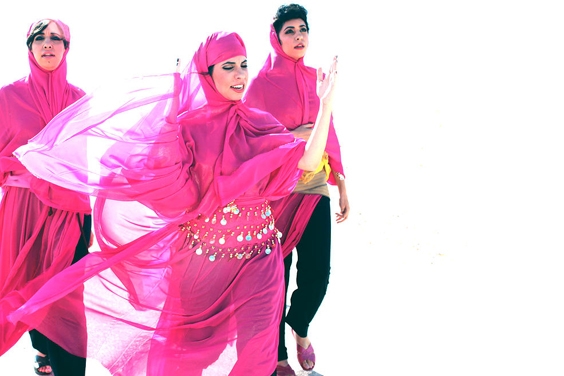 The recent airlift evacuation of 19 Yemenite Jews to Israel made international news — now, there are only 50 Jews remaining in the Middle Eastern country. The 2000-year-old Jewish community in Yemen seems a hair's breadth from its end. But meanwhile, some forward-thinking descendants of this community are bringing their culture and music to concert halls and airwaves across Israel, the U.S. and Europe, helping to ensure their legacy lives on (albeit in a very modern form).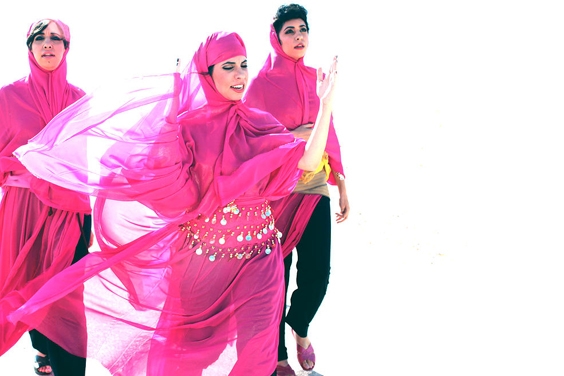 Going by the name A-WA (pronounced Ay-wa, Arabic for "yes") the three Yemeni-Israeli Haim sisters (not to be confused with L.A.'s three-sister rock band Haim) Tair, Liron and Tagel became fast celebrities in Israel when their first music video "Habib Galbi" was released last March. They dropped their first album five months later, and the group now enjoys fans across the Middle East.
The young women wear traditional Yemeni dress and headpieces on stage, sing in Arabic, and in their signature music video (which has been watched nearly 3 million times) wear bright pink dresses and head scarves, and tear through the desert in a jeep before dance-battling three guys (potential suitors?) wearing matching blue Adidas tracksuits:
Now we'll just have to wait and see what cultural phenomena emerge from this latest group of Yemeni immigrants. We'll have to wait and see. Perhaps a three-brother rival band?
Photo credits: Jewish Agency Israel; A-WA