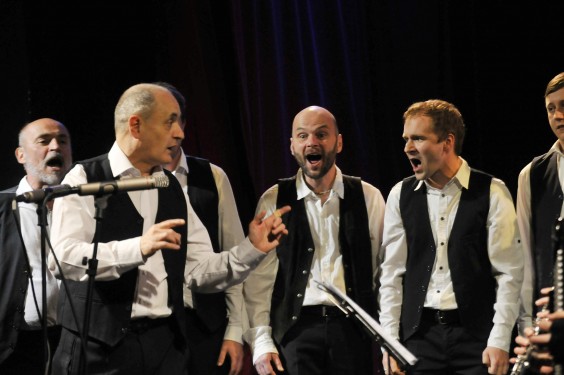 Dr. Tomáš Novotný isn't Jewish, but you wouldn't know it from looking at his CV.
Novotný, a professor of comparative religion, Judaism, and Hebrew at Ostrava University in the Czech Republic, leads as culturally Jewish of a life as you can get. After studying Torah in Prague, he eventually fell in love with modern Hebrew and Jewish music. His philo-Semitism, Dr. Novotný told us, simply stems from all of the Jewish friends and classmates he had growing up—not to mention his mother, whose Jewish friends "were always part of her stories."

Though academia may be Dr. Novotný's day job, his real passion, it seems, is Hebrew choral music. One semester, Dr. Novotný put his musical training to good use (he studied French Horn and Conducting at Prague Conservatory), by teaching Hebrew through music. It was from this class that Dr. Novotný's passion was born: he founded a girls' choir—Adash—that has performed hundreds of concerts of Hebrew music.
He also conducts Noach, a choir whose oeuvre borrows from Hasidic music, with a klezmer duo for accompaniment:
The name Noach refers to the fact that the choir's members are sons of Noah—that is, not Jewish.
And if all that isn't impressive enough, Dr. Novotný once won a competition composing a Yiddish song—but that, he told us, "is another long story."
Photo courtesy Tomáš Novotný