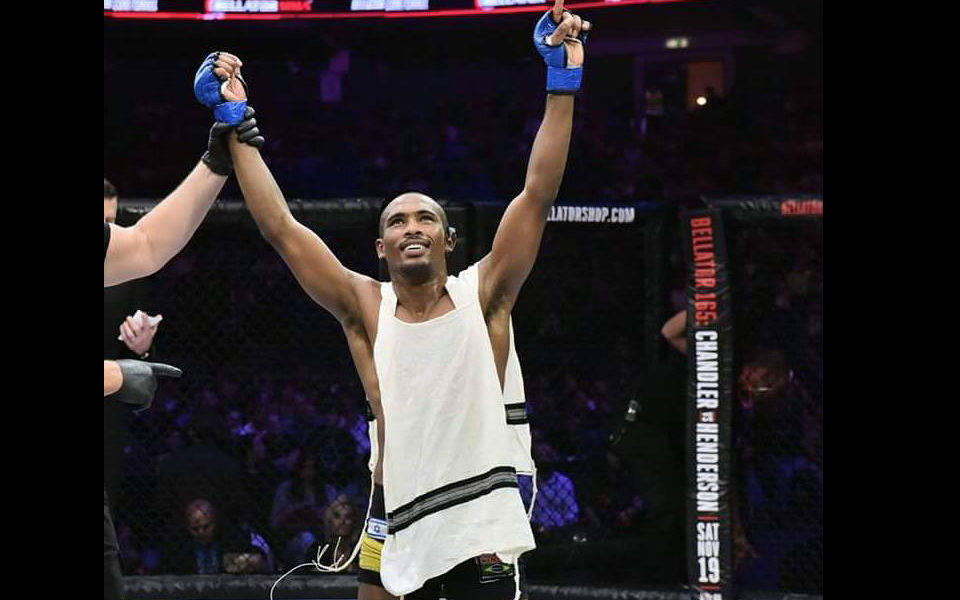 For the first time ever, Mixed Martial Arts, the full-contact sport that consists of people beating the hell out of each other, just held their World Championship in Israel. To mark his win, MMA fighter Elazar Tariku celebrated in a most unusual way: he put on a kippah and tzitzit (the Jewish ritual fringes), and danced to a distinctive mizrahi rendition of the Jewish prayer Shema Yisrael.
The arena is a particularly unlikely sport to provide a stage for Judaism's bedrock prayer. MMA, which claims to be the fastest growing sport in the United States, was famously called "human cockfighting" by Arizona Senator John McCain. (Though even he's since come around.)
Elazar, the rising Israeli MMA star, was born in the southern Israeli city of Ashkelon. For work, he trains elite police officers in the arts of self-defense.
And he's not actually the only one celebrating this way. On Nov. 11, when he and Almog Shay – also an Ashkelon native, MMA fighter and observant Jew – won their respective rounds, the referee raised their gloved fists in the air while Shema Yisrael blasted over the speakers.
The winner of the championship, Brazilian-born Douglas Lima, didn't have quite the victory lap prepared. He had to settle for climbing the cage around the ring.