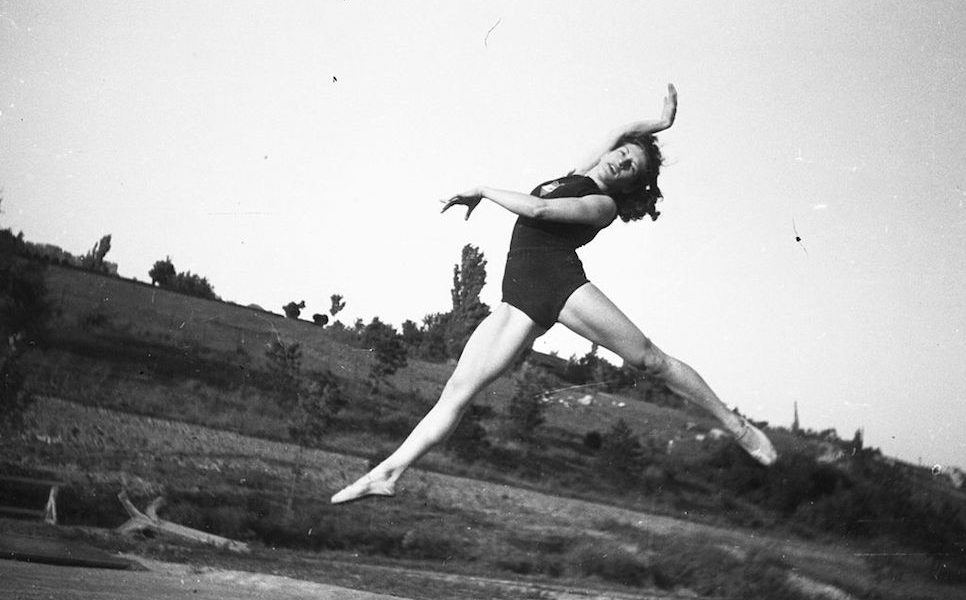 Sixty years before Aly Raisman brought home her gold, the world had its eyes on another Jewish Olympic gymnast: a Hungarian woman with a backstory even more arresting than her floor routine.
Born in Budapest in 1921, Ágnes Keleti (née Klein) began tumbling as a four-year-old at Budapest's Jewish Club, and was a national champion by the age of 16. But when Germany invaded Hungary in 1944, Keleti's life was forever changed—and the abrupt end of her gymnastics training was the least of it.
[Watch this jaw-dropping short video about Keleti's life and gymnastics dominance.]
Keleti's father was sent to Auschwitz. Her mother and sister went into hiding, and were ultimately saved by Raoul Wallenberg. Keleti purchased Christian identity papers and worked as a housemaid for a family of Nazi sympathizers—among other gruesome jobs.
When the war ended, Keleti returned to gymnastics with a passion. She qualified for three Hungarian Olympic teams, competed in two, and landed a distinction she holds to this day: At the age of 35, in a sport dominated by teenagers and twenty-somethings, Keleti became the oldest female gymnast to ever win gold. Between 1952 and 1956, Keleti took home a total of 10 Olympic medals. Five of them were gold.
In 1957, Keleti emigrated to Israel, where a future trainee of hers would call her "the foundation stone of gymnastics in Israel." Today, at the ripe young age of 95, she splits her time between there and Budapest.
Watch this incredible short video to learn more about this amazing woman.