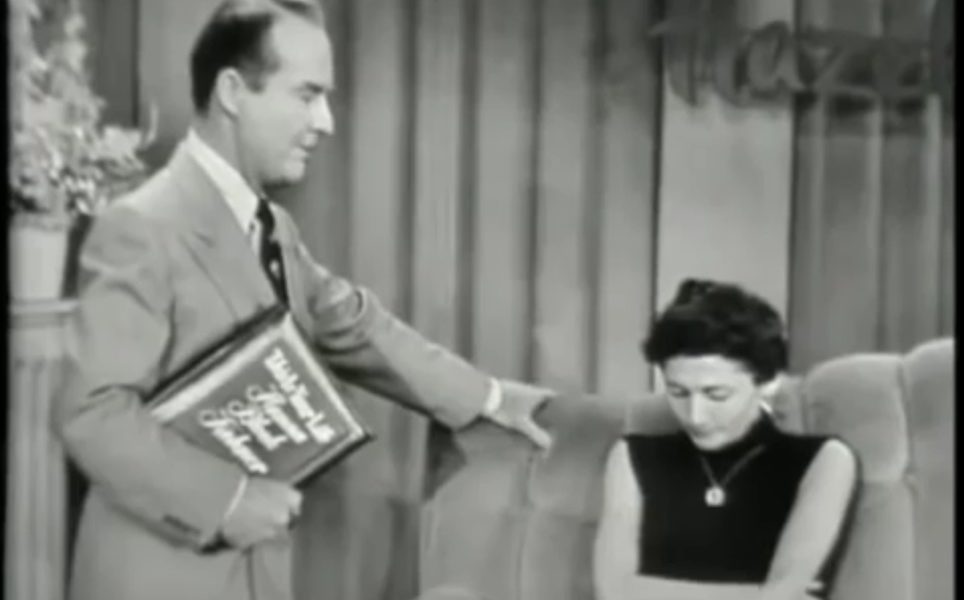 As Holocaust survivors leave us, we can be thankful that their testimony has been recorded in hours of interviews and in memoirs. But in 1953, one of the first primary sources the American public digested was not in the pages of Night, but on prime-time television: It was the story of 32-year-old Hanna Bloch-Kohner, the first non-celebrity to appear on Ralph Edwards's This Is Your Life, the reality series that aired on NBC radio and television from 1948 to 1961.
Bloch-Kohner, born in Czechoslovakia, was arrested in 1943 and eventually sent to Auschwitz. Edwards leaves out a grisly detail she would reveal in later interviews: Upon her deportation, she was pregnant, and to survive, had a secret abortion. She listens as he describes her separation from her brother Gottfried – who later steps from behind the curtain – and the death of her first husband in the gas chambers.
Throughout Edwards's narration — which bends toward Allied liberation and the goldene medina of America — Bloch-Kohner alternates expressions: of delight at seeing loved ones, and of profound discomfort. She puts her hands to her cheeks, touches her hair, and hugs herself. Watching from 2016, you can't help rooting for Bloch-Kohner to tell her own story. When Edwards comes to the moment when, at Auschwitz, she hears her brother is still alive, she interrupts him, as if needing to tell the rest herself. For that minute, her life finally feels like her own.
Photo: YouTube