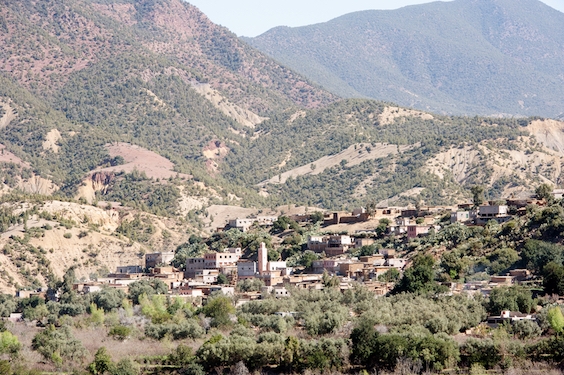 They were quite a sight: 100 Jewish men from Monsey, New York, respectfully clad in traditional Arab clothing, arriving, after 25 miles of traversing tough climes, at a small Berber village 400 miles south of Rabat, Morocco.
Last month, Rabbi Aaron Lankry of Monsey led this group on a pilgrimage of sorts, touring sacred and historical Jewish sites across Europe and Africa. They arrived in this village hoping to visit the legendary 2500-year-old tomb of one of King Solomon's sons.
After purchasing 30 goats and lambs to bring as a gift, the group approached the tomb, only to be barred by entering by the villagers. Jews, it turned out, were forbidden from entering the site.
Instead of arguing, Rabbi Lankry and the Monsey men gifted the bovidae to the villagers as a gesture of goodwill. A party ensued. Dates and tea were offered; songs were sung and dances were danced:
"Our differences," Lankry noted, "are not so great."
Beautiful though this joyous union was, perhaps most profound was one villager's response to why Jews were nonetheless prohibited from visiting the tomb: "I don't know," he said. "It's what my grandparents did." And so it goes, from generation to generation.