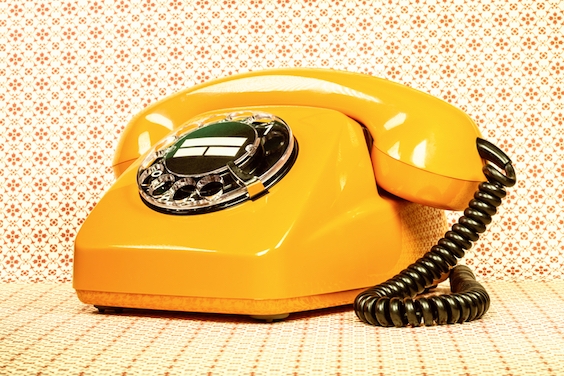 The modern Jew comes in all flavors. So with such variety, wouldn't it be great to, every once in a while, pick up the phone and sample a brand new Jew?
Introducing The Jewish Number, a new nonprofit based in Los Angeles whose goal is twofold: to connect Jews around the world, and to provide a hotline to help travelers find "services, temples, or looking for kosher stores or restaurants" in foreign countries.
Like The Swedish Number before it—which encouraged the world to call a random Swede to ask their Swedish-related questions—the Jewish Number, which launched in May, sets a caller up with a random "registered Jew" located anywhere in the world. Salomon Zirdok, the Mexican Jew at the head of the team put it this way: "We tried to do [The Swedish Number] but for the Jews."
By calling +1-323-310-0622 between 9 AM – 9 PM (PST) Sunday-Friday,  you can request a random location, or ask for a Jew from Mexico City, Miami, Johannesburg, Melbourne, Kiev, New York—and plenty elsewhere.
According to their website, the goal isn't simply to be a Q&A service for people with questions about Jewry ("What's with the funny hats?"), à la the Jewish Museum in Berlin's "Jew in a Box," but to create helpful connections between Jews ("Where can I eat kosher in Rio de Janeiro?").
And though the number doesn't always work, when it does, connecting with a random Jew is nothing short of exhilarating. As the site says, the idea is to connect Jews the world over "in order to help one another and constantly serve Hashem better."
And may our calls be blessed with decent call quality. Amen.