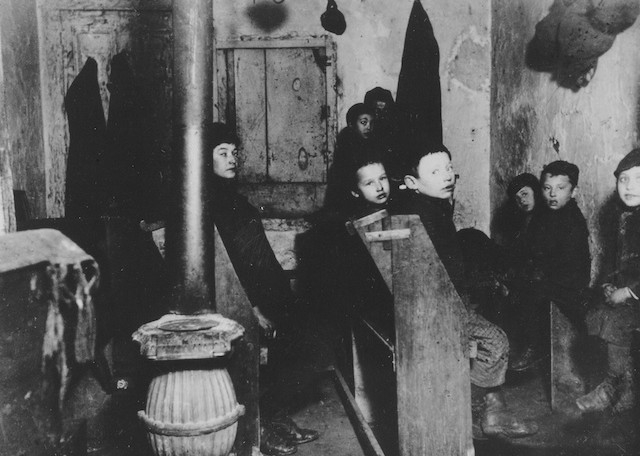 In 1930s NYC, a young Jewish boy becomes a shoe-shiner and joins a street gang when his father loses his job. Through his various misadventures, he learns that the gang's life of petty crime is not the path for him. His father moves his family from the wilds of Manhattan to the Bronx — and burns his son's shoe-shine kit for good measure.
This was just one of the stories that the children of Eastern European Jewish immigrants studied at the network of Sholem Aleichem shules, one of the Yiddish school networks that flourished in the first half of the twentieth century. Chosen by parents who wanted a Jewish education without the religiosity of the old country, these schools immersed children in Yiddish culture — and, occasionally, politics — without insulating them from American life.
As detailed in Naomi Prawer Kadar's Raising Secular Jews, the movement sprung up in American and Canadian cities including NYC, Boston, Philadelphia, Chicago, Montreal, and Toronto, and published magazines full of Yiddish stories like the one about the shoe-shine, produced expressly for first-generation kids.
As the century wore on, Jewish families transferred their children's educations to suburban synagogues, and American Jews began to look toward Israel for cultural continuity. But during their heyday, the shules built a generation who thought of their Jewishness as flexible, activist, and as American as they were. In the Workmen's Circle schools and others, the secular Yiddishist legacy continues to this day.