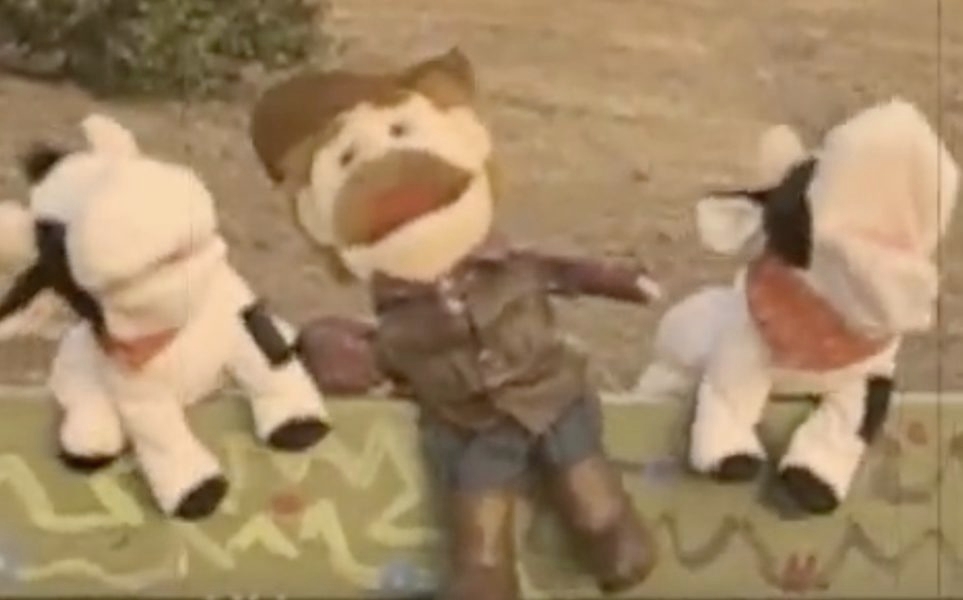 There's so much more to Texas Jewish life than a historic heavyweight champion, a quirky author-turned-politician named Kinky, and painter Mark Rothko's Houston chapel. Look a little harder and you will find a Jewish cowboy puppet and his two good-natured cow friends, jamming to their very own twangy rendition of the Modeh Ani morning prayer.
With music by Cantor Harold Messinger, then a music teacher in Austin, this delightful YouTube gem is inching toward 100,000 views and it's not hard to see why. Start with this opening line by the leader of this cheery trio:
Good morning everybody, boker tov! We're gonna wake up Texas-style now. Y'all ready to sing with me? Well even if not, I'm gonna sing it right now.
The lyrics to the prayer are all standard fare, with a couple unconventional twists and turns. The cows are particularly into the word for "faith": e-moooo-natecha. And for all you combo Hebrew school/guitarists out there: Cantor Messinger was good enough to include the chords.