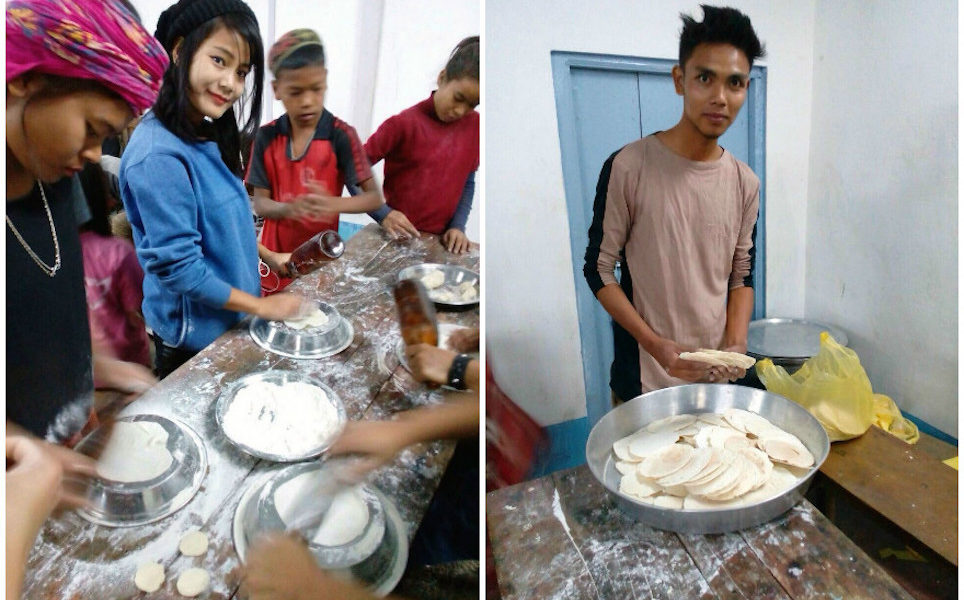 India's Jewish community is dwindling, but as long as they're there, they're coming together to prepare for Passover in the way Jews around the world have for millennia: by baking the bread of our affliction. Members of the Bnei Menashe community of northeastern India sat on low benches to pound out matzah dough by hand, waiting in anticipation as the caller announced the passing minutes out loud, to be sure the flattened disks would not bake a minute more than permitted.
"The experience of seeing the entire community kneading, rolling, and then baking the dough — all as the timer calls out the minutes — is amazing," said Ohaliav Haokip, 31, of Churachandpur, according to a statement by Shavei Israel, a nonprofit that connects far-flung Jewish communities to the State of Israel. "Everyone present can feel the pressure of baking the matzah in time — it's reminiscent of Biblical times, and our forefathers' hurrying to flee Egypt."
As long as the Bnei Menashe do not flee India, the district of Churachandpur will continue being enriched by the religious, cultural, and in springtime, culinary diversity, the community brings.
Photos courtesy of Shavei Israel