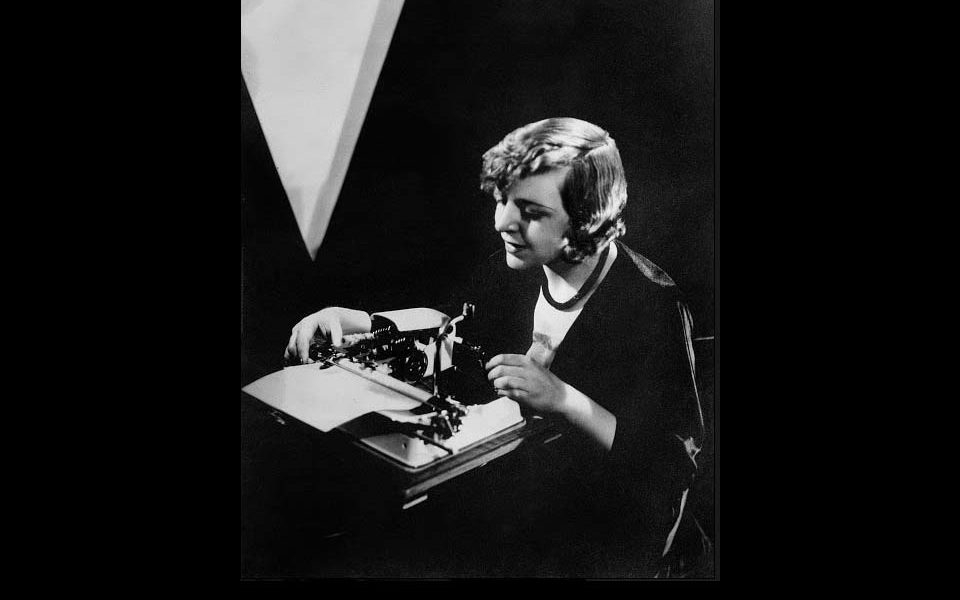 If you thought you were productive today, consider that Vicki Baum, a Jewish writer born in Vienna in 1888, wrote over 50 novels in her lifetime. Also, she was a boxer.
Born Hedwig Baum to a troubled Austrian family—her father decried reading as a "secret vice"—Baum switched to writing after giving up the harp.
Baum's literary breakthrough came in 1929 when she published Grand Hotel, the story of intersecting oddballs living in a 5-star Berlin hotel. The book was a smash, making Baum one of the first modern bestselling authors. The 1932 film adaptation starred Greta Garbo and Joan Crawford and won the Academy Award for Best Picture.
The next year, a stage adaptation became Broadway's biggest hit in thirty years.
Baum considered herself a "New Woman," an ideology that preceded 20th century feminist theory. This was perhaps most prevalent in her love of boxing. In the late 20s, Baum, with one or two other women, trained in a studio in Berlin. "I don't know how the feminine element sneaked into those masculine realms," she wrote in her 1964 memoir, It Was All Quite Different, "but…only [a few of us] were tough enough to go through with it."
Naturally, Baum's books were banned in Germany after 1935. On that topic, she wrote: "To be a Jew is destiny."