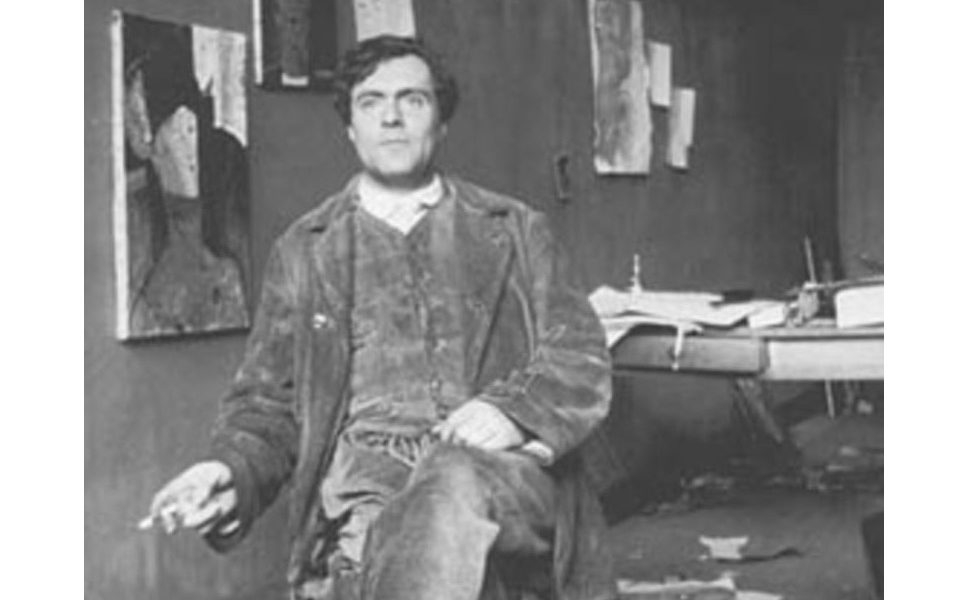 Amadeo Clemente Modigliani (1884-1920) is best known as the Italian artist who left behind striking oil paintings and sculptures of women with distinctively elongated faces and pinched lips. But a new video by New York's Jewish Museum in honor of a current exhibit might make the artist better known for something else entirely: his habit of introducing himself, "Je m'appelle Modigliani. Je suis Juif." My name is Modigliani. I am a Jew.
And what a Jew he was. Born into one of Livorno's most prominent Sephardic Jewish families, Modigliani was bound for prominence. His mother was descended from a long line of Talmud scholars and intellectuals, which may have included the famously excommunicated Dutch philosopher Baruch Spinoza. His father was a successful entrepreneur—until, that is, the family's lucky streak ended.
Modigliani's birth may have saved the family from total financial ruin, thanks to an ancient Italian law that prohibits creditors from seizing the bed of a pregnant woman, but ill fortune found them. As a child, Modigliani suffered from pleurisy and typhoid fever, and he never did fully regain his health. He died of tubercular meningitis at age 35 in Paris. The next day, his fiancé Jeanne Hébuterne, who was eight months pregnant at the time, jumped to her death. The couple left behind one elder child, hundreds of works of art, 6000 documents, and a much contested legacy.