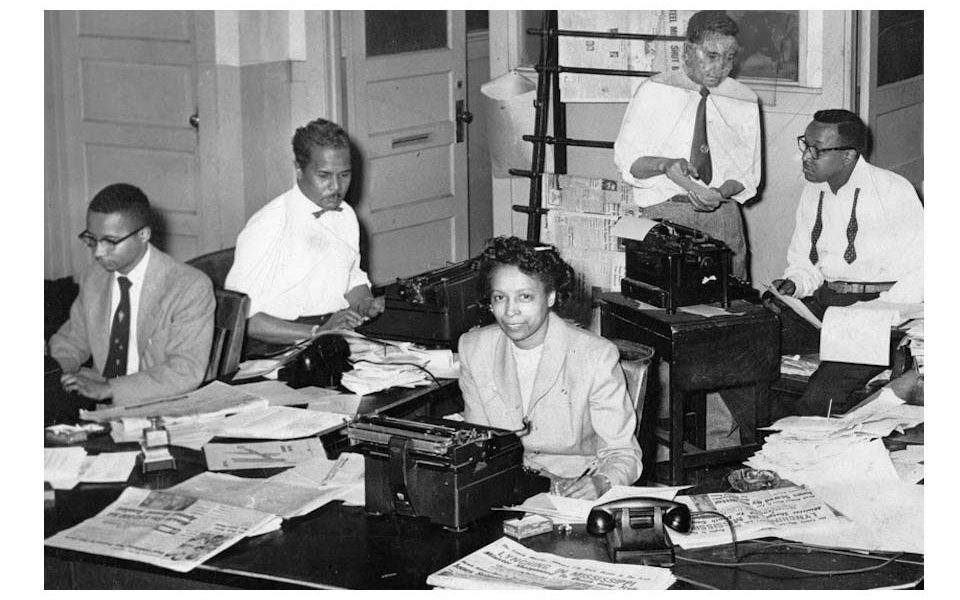 The Chicago Defender comes out of the South Side (here's looking at you, Michelle Lavaughn Obama) and focuses on the city's African-American population. But it also has a surprising history of covering the local Jewish community. Going back as far as 1910, a black arts critic visited a Yiddish theater in Chicago and praised the actors' "enviable masses of black, curly hair." Jews, he wrote, had "the same warm temperament" as African-Americans.
The Defender also has a long history of employing white Jewish reporters and editors who cover the breadth of black life in Chicago, including its occasionally Jewish intersections (detailed coverage of President Obama's cousin-in-law, Rabbi Capers Funnye, for instance). Ben Burns, the first white Jewish editor of the Defender, had previously been an editor of Jet, Ebony and Sepia magazines, and even said that he was "a white man who has been passing for Negro for thirty-five years." More recently, a history of the Defender was written by Ethan Michaeli, another white Jewish reporter who got his start covering black Chicago for the Defender.
On this Martin Luther King, Jr. Day, we tip our hats to the Chicago black paper that turns out to be the most interesting place to find Jews writing about African Americans, and vice versa.
Photo courtesy of Abbott Sengstacke Family Papers via JTA