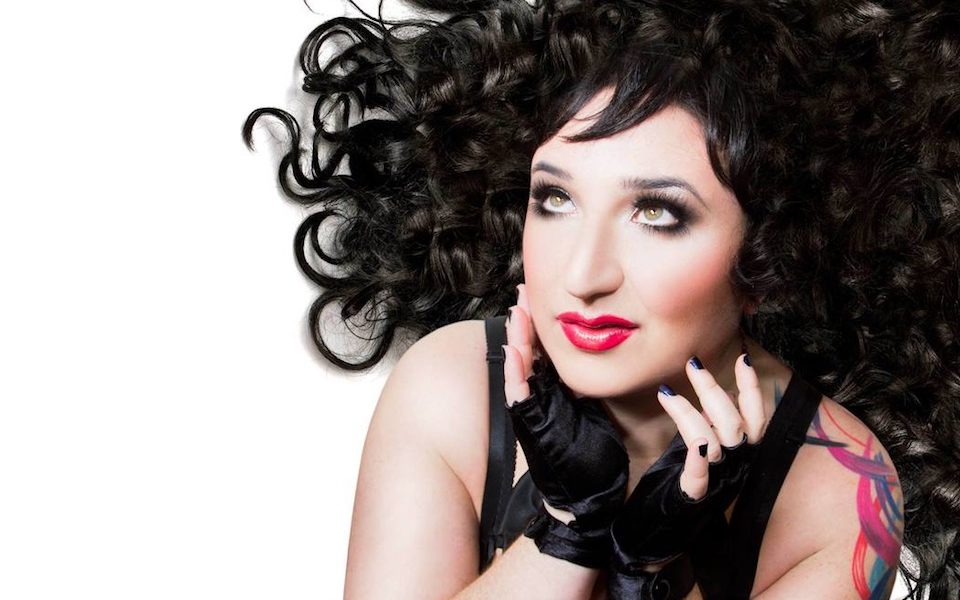 What's a nice Jewish girl from the suburbs of D.C. doing taking her clothes off for money? Living out her childhood dream, and making a powerful, body-positive statement along the way.
Fancy Feast (original name unknown) is a burlesque performer based in New York, whose acts, according to the Huffington Post, "juggle vulnerability and artifice, beauty and ugliness, humor and gravity, desire and taboo." The fact that she doesn't look like your typical burlesque dancer–i.e. skinny–only adds to the radical nature of Fancy's performances. "When I refer to my body, I totally refer to it as a fat body," she says in a new hour-long documentary called Fancy Feast — The Fat Burlesque Performer [Warning: not safe for work!]. "For me, it is such a politicized word and I use it deliberately."
In a performance that won her the title Miss Coney Island 2016, Fancy wore a gold sequin gown and recited a poem about her childhood dream–to be a performer–despite societal messages that fat women don't deserve to be seen or feel sexy. She then pulled a plastic cat food bag out of her vagina, to the crowd's frenzied applause.
Fancy works at a sex toy store and acts as a sex educator when not performing, but makes about half of her salary from doing burlesque on average three nights a week. According to her website, she's also a sought-after "femme-cee" for burlesque, comedy shows, and bar mitzvahs. Book her today!