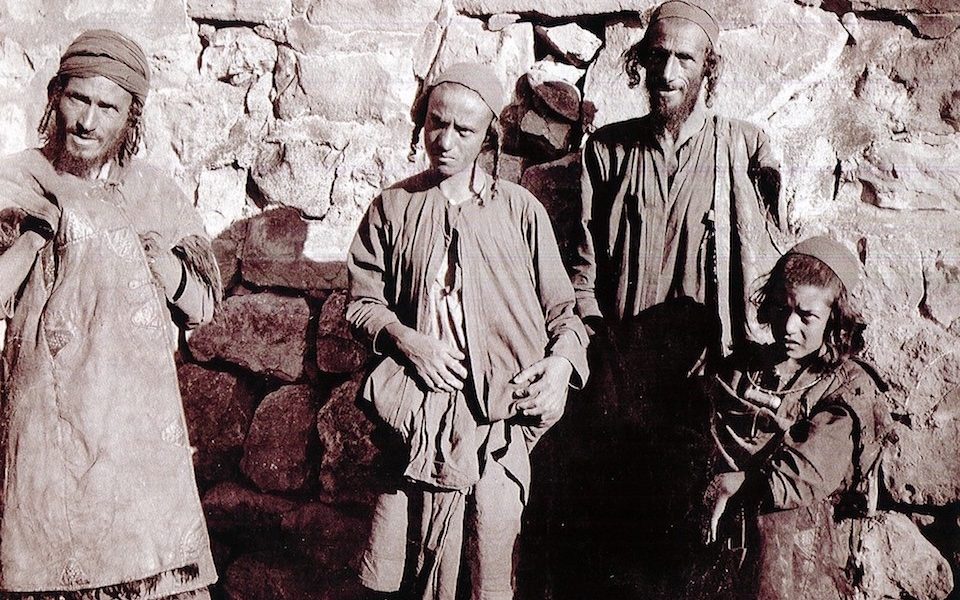 Since the establishment of the State of Israel (69 years ago today!), the vast majority of Yemen's Jewish population has migrated to the Jewish State. Half a century earlier, a young German Jew named Hermann Burchardt followed his two great passions, photography and ethnography, to Yemen, and documented the community in its native surrounds.
As published last week in Haaretz, the photographs he sent back to Germany astonished European Jewry and the world.
Burchardt's 1901 journey constituted the first documentation of the ancient Jewish community for Western audiences.
This was a particular type of Orientalist adventuring: a religious minority documenting distant members of the same tribe. Jewish readers of Ost und West were particularly abuzz with questions: Is this how our ancestors looked? Did these Jews preserve ancient Jewish customs more authentically than we did?
Popular curiosity was so aroused that Burchardt's photographs were printed up into postcards. His reputation, however, was ultimately his undoing. In 1909, while escorting the Italian consul from the capital of Sana'a on an unfamiliar route, Burchardt and the entire convoy were ambushed and killed by desert thieves.