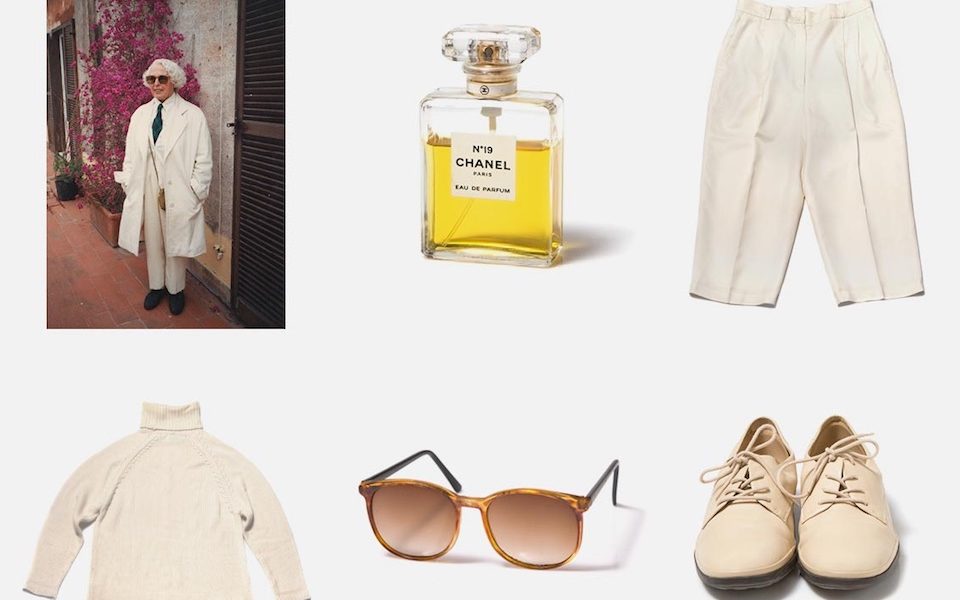 While she was alive, Sara Berman knitted, cooked, and babysat her grandchildren, Alex and Lulu. She had great style, and loved to help her grandkids arrange their closets. Her own NYC closet was filled with white: All of Sara's sweaters, pants, dresses—everything.
Now, along with one of the blow-up beach ball globes that dotted Sara's studio apartment, that closet has been recreated in the Metropolitan Museum of Art. The exhibit "Sara Berman's Closet" was originally on display at the Mmuseumm, a quirky space downtown, curated by Berman's grandson, Alex Kalman and co-curated by her daughter, illustrator Maira Kalman. (You might say that bold design choices run in the family.)
The objects on display—the white clothes, a deflated globe, a potato grater made in Israel—hint at the wheres and whats of Berman's life. Born in Belarus in 1920, she and her family immigrated to Palestine in 1932. Growing up, she drew inspiration from European fashion magazines, and perhaps derived her sense of tidiness from endlessly sweeping blowing sand out of her family's three-room Tel Aviv house.
It might seem odd to have an everyday person's effects in a museum like the Met, but if there's anything that the exhibit can teach us, it's to look for the joyful and beautiful in the everyday: whether in a small house in Belarus or Tel Aviv or the unassuming space of a New York closet.
"Sara Berman's Closet" is on display at New York City's Metropolitan Museum of Art until September 5.