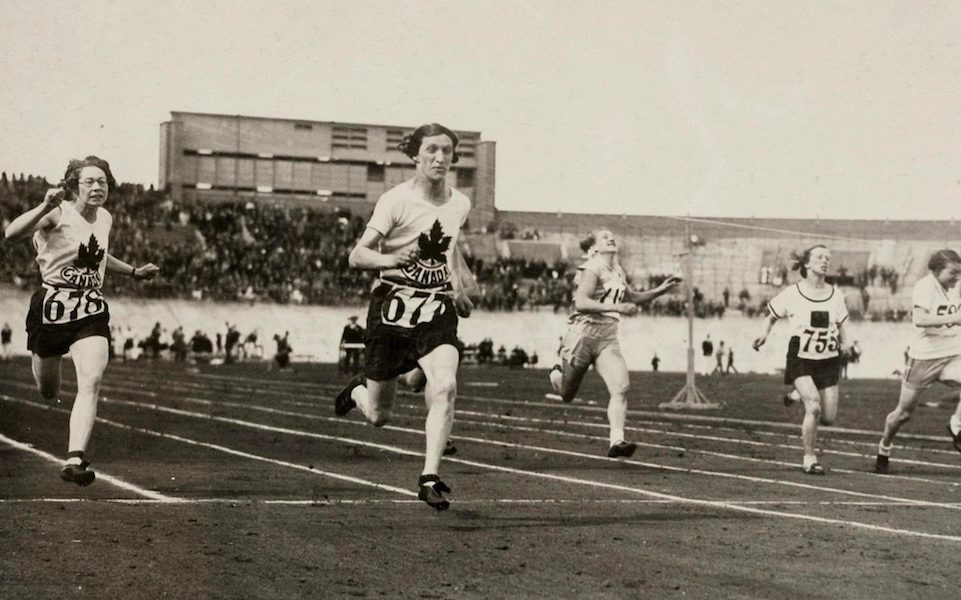 In 1904, the Russian village of Yekaterinaslov (now Ukraine's Dnepropetrovsk) marked the birth of a future Olympic athlete named Fania Rosenfeld to parents who would shortly move the family to Ontario, Canada to run a junk business. Soon enough, Rosenfeld began shattering expectations and records—while working in a Toronto chocolate factory.
In the early 1920s, while not working on the chocolate assembly line (think I Love Lucy), Rosenfeld—who would be nicknamed Bobbie for her bobbed hairdo— spent the weekends leading her Young Women's Hebrew Association basketball team to championships. And then she began making headlines.
During a single day at the 1925 Ontario Ladies Track and Field championships, Rosenfeld placed first in discus, shot-put, 220-yard dash, low hurdles, and long jump. And in the 1928 Amsterdam Olympics, she scored more points for her country than any other athlete at the Games—regardless of gender.
Debilitating arthritis forced Rosenfeld to retire in 1933, but she took it in stride, switching to coaching and helming "Sports Reel," a column she wrote for the Toronto Globe and Mail for twenty years.
Rosenfeld's feats still resound, nearly fifty years after her death. She was one of the first inductees to Canada's Sports Hall of Fame; and last year was short-listed to appear on a $10 note. She didn't make the cut–but back in 1996, she did make it onto a postage stamp.