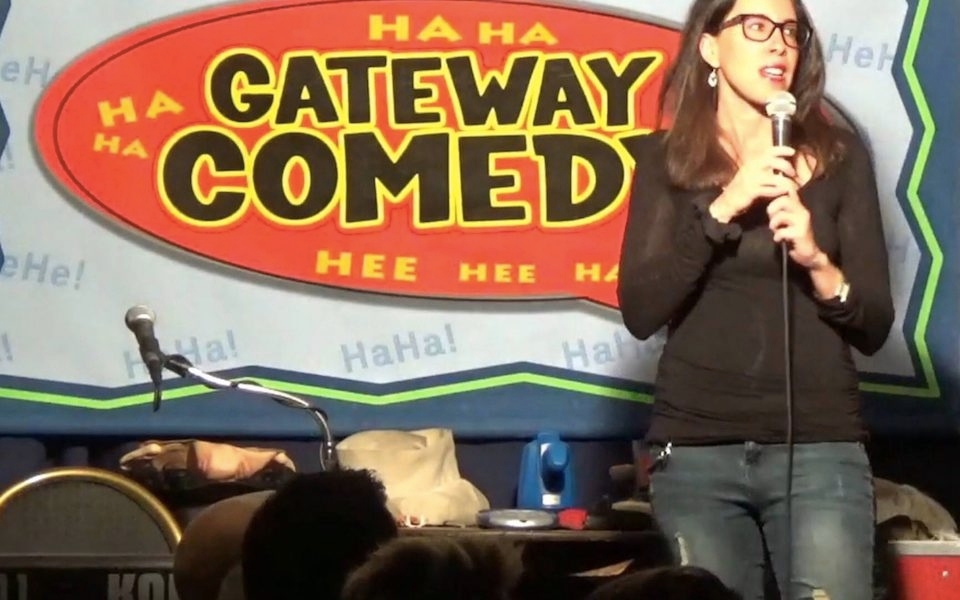 Stand-up comedian Talia Reese will definitely have a home-cooked meal and a fresh challah on her table next Friday night. But as soon as the sun sets on Saturday, she'll be onstage performing an act that could be deemed unkosher.
"I married a guy who could turn a night of passion into a pap smear," Reese told a gleeful audience in a recent show. She was referring to her "first failed marriage." Her second, she jokes, is to a "Jewish eskimo" named Cary Reiss, aka her current husband.
Reese says she lives a sort of double life as an Orthodox Jewish wife and mom in Great Neck, Long Island – especially when she's running to her next gig to tell raunchy jokes about oral sex and ham sandwiches. (She says she tones down her act when she books a set at a synagogue.)
Reese has been a comedian for as long as she can remember – directing a popular female comedy troupe at the University of Pennsylvania and landing an assistant position at "Saturday Night Live," which she declined, since she keeps the Sabbath. She took a break from performing to attend law school and then worked for years in bankruptcy law.
Getting back to performing has been truly rejuvenating. Reese says that living in the suburbs, being a mom, and following kosher dietary rules all give her plenty of fodder for jokes.
According to Reese, her own mom wasn't too pleased with her career choice, and even gave her the silent treatment for awhile, hoping she'd quit. Clearly, it didn't work.
Photo: Facebook