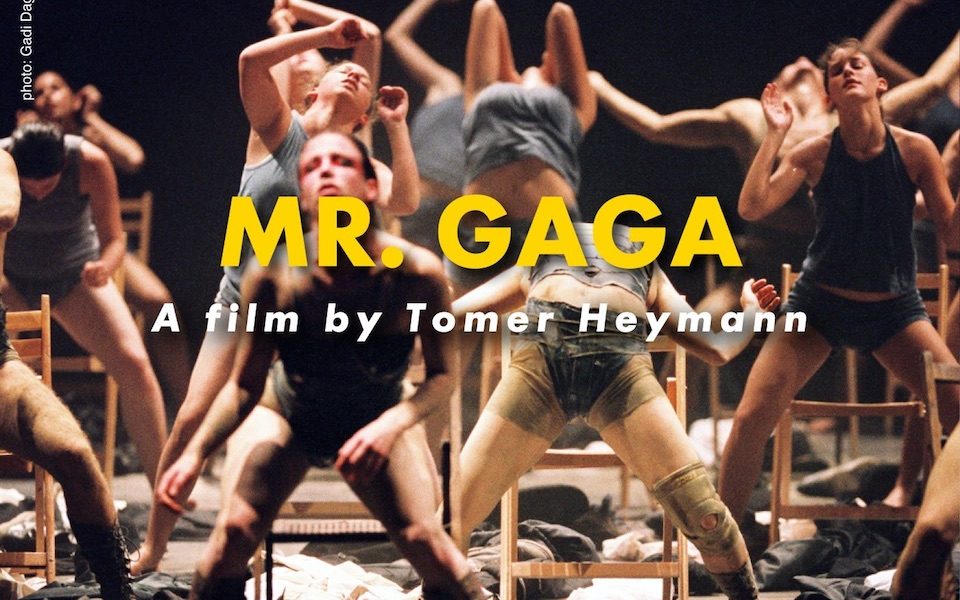 Mr. Gaga, the intriguing new documentary about Israel's Batsheva Dance Company and its artistic director, is about more than dance. Veteran filmmaker Tomer Heymann incorporates never-before-seen archival footage, beautifully shot performances, interviews and rehearsal scenes to present an intimate portrait of the company's founder, its artistic process, and its role in Israeli cultural history.
In 1998, Israel's foremost modern dance troupe found itself at the center of a free speech debate against the Ultra-Orthodox – and Israel's president.
As one of Israel's highest-regarded cultural institutions, Batsheva was invited to perform at the country's 50th Independence Day gala. The troupe was set to perform a provocative excerpt from "Kyr" ("Wall"), in which male and female dancers in black suits strip down to t-shirts and boxer shorts, all while shouting the lyrics to the Passover song "Echad Mi Yodea" ("Who Knows One").
But Ultra-Orthodox Jews took offense. Hours before the event, Batsheva's artistic director Ohad Naharin was summoned to the office of President Ezer Weizman. Naharin was ordered to dress the dancers in more modest long underwear. He resigned in protest, and his dancers refused to perform in solidarity.
The next morning saw massive free speech demonstrations, and Naharin returned to Batsheva as a national hero. It was a turning point in Israel's culture wars. Mr. Gaga shows us what happens when artists reveal fractious social divides — and forces the country to acknowledge them.