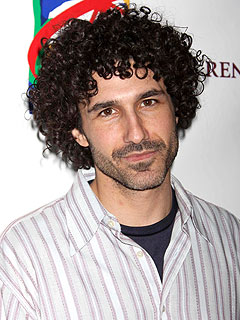 Sad news coming from Survivor winner Ethan Zohn. The reality winner announced yesterday that he is once again battling Hodgkin's lymphoma, a disease he was first diagnosed as having in 2008. Zohn was in remission after receiving a stem cell transplant.
Zohn seems to be taking the news in stride. "It's localized in my lung area," he told People Magazine, "But it's good that it's not all over mu body." Zohn has started a new form of chemotherapy called SGN-35 last month. The "smart" treatment is supposed to specifically target the cancerous cells and will last 12 weeks, followed by another stem cell transplant."
The most amazing part of the story is that Zohn is still planning on running the New York City Marathon this weekend. "The doctors think I'm crazy but they gave me the okay," he said. Zohn is going to run for his Grassroot Soccer organization, which brings attention to HIV/AIDS prevention.
"Cancer isn't going to slow me down," he said. "I want people to know that you can still live a fulfilled life and move forward."
And that, my friends, is a true survivor.