(JTA) — Conservative-Masorti Judaism strives to accommodate the rich diversity of the Jewish world. A crucial part of this mission is ensuring that Jews of color feel welcome in our communities and heeding the call for racial justice. The voices of Jews of color must be heard in our movement.
In that spirit, we — representatives of the Rabbinical Assembly and United Synagogue of Conservative Judaism — register our profound disquiet about the conflation of Jews of color and those who identify as Hebrew Israelites, Israelites, or another derivative of the religion.
The recent hiring of both an associate rabbi and a rabbinical intern at a Conservative movement-affiliated synagogue in Newark, New Jersey, raise serious concerns about the intersection between mainstream Judaism and Hebrew Israelites. Both men trained at the Israelite Rabbinical Academy in Queens, New York.
While we have great respect for other faith traditions, Hebrew Israelites and Jews are not members of the same religion. The Hebrew Israelite faith emerged in the 19th century from some in the African Diaspora, who, asserting historic ties to Abrahamic ancestry, appropriated aspects of Judaism into a novel faith. Hebrew Israelite factions run the gamut from those whose militant messianism includes overt disdain for Jews to those who have adopted practices that closely resemble those of mainstream Jewish denominations. The International Israelite Board of Rabbis seeks to distinguish their segments of the faith from practitioners who openly espouse antisemitic rhetoric, and we acknowledge that those under the purview of the board include some who have undergone conversion to mainstream Jewish denominations while still keeping — and occasionally deepening — their ties with their Israelite communities.
Nevertheless, Hebrew Israelites, even those whose rituals mirror normative Jewish ones, are not Jews according to halacha, Jewish law as understood and followed by the Conservative movement and indeed most Jewish denominations.
By the same token, Israelite clergy — who are called rabbis according to the seminaries that ordain them — are not appropriate to lead a Jewish congregation. And the Israelite Board of Rabbis' rejection of factions that preach disdain for Jews does not make it a recognized movement of worldwide mainstream Jewry, nor does it affect the halachic status of its members or the congregants under their guidance. 
Some Hebrew Israelites have attributed their exclusion from normative Jewish spaces to racism. This undercuts the legitimate concerns and needs of Jews of color — authentic members of our people. 
Jewish institutions have a duty to be inclusive, especially vis-a-vis those who have historically been marginalized inside our institutions. In formulating a response to the inclusion of Israelites as clergy in one of our movement's congregations in Newark, we have listened with care to the Jews of color in our fold. Jewish denominations have their own age-old criteria for membership in the Jewish people: The Conservative movement demands either continuous matrilineal descent — that is, that one's mother is a Jew according to halacha — or a valid conversion. There are many Black Jews who fit this criteria and are respected members of our community and covenant. Being non-white — or presenting as non-white — does not supersede these standards for Jewishness, any more than it should create further barriers.
Of course, Hebrew Israelites who can trace Jewish matrilineal ancestry or undergo a halachic Jewish conversion are counted within the Conservative movement as Jews.
When Hebrew Israelites and their supporters cite racism as the essential cause of their rejection from mainstream Jewish institutions, they usurp intracommunal grievances of Jews of color and seek to dispossess Jews of color from our community's genuinely shared heritage and identity. They also harm the cause of racial justice and inclusion in our movement. Jews of color must not be conflated with Hebrew Israelites on account of race — this detracts from their halachic status as Jews in good standing and falsely defines religious ties in terms of race. 
Black Jews may share racial ancestry with practitioners of the Israelite faith, but they do not share a common religious nor community identity. This misunderstanding can cause real harm, such as the alienation that occurs when fellow Jews of colors are told that they would better "fit in" with Israelite communities — insinuating that Black Jews aren't truly Jewish. 
The labor of racial justice is hard and ongoing — demanding nuance and compassion from each of us. Jews of color hold space for Hebrew Israelites who wish to fully pursue membership within normative Judaism. No racial barriers should block such individuals from joining the Jewish community and covenant. Further resources will be forthcoming through USCJ channels to foster respectful discourse as we embark on this conversation on the intersections of Black and Jewish identities, and the discussion can begin with a broad overview from USCJ's Racial Justice & Inclusion page.
Institutional Jewish life, particularly in North America, is tinged with racism, and that does affect Jews of color. The RA and the USCJ are proud to be working together to address Jews of color inclusion in Conservative Jewish spaces and inter-communal racial justice initiatives as a part of Conservative Jewish practice. In order to do so with integrity, it is imperative that we lay down this marker: Black and African-American Jews assert that Jewish racial justice and inclusion efforts are counterproductive when they include or misrepresent Hebrew Israelites as Jews of color.
They are simply not the same.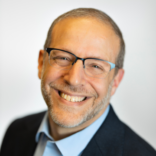 is CEO of both the Rabbinical Assembly, the association of all the world's Conservative and Masorti movement rabbis, and United Synagogue of Conservative Judaism, the congregational organization of Conservative Judaism in North America, and the world's largest Conservative Jewish communal body.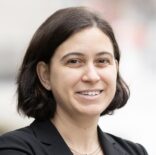 serves as the chief operating officer of the Rabbinical Assembly and as chief program officer at United Synagogue of Conservative Judaism.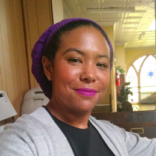 is the racial justice specialist at United Synagogue of Conservative Judaism.
The views and opinions expressed in this article are those of the author and do not necessarily reflect the views of JTA or its parent company, 70 Faces Media.