This article was sent as a newsletter. Sign up for our weekly Jewish sports newsletter here. 
Hello! Hope you brought the popcorn for today's newsletter — it's a fun one.
Team Israel alum Spencer Horwitz, who played with the squad in the recent World Baseball Classic, made his MLB debut this week for the Toronto Blue Jays, racking up two hits and an RBI in three games before being sent back down to Triple-A.
Horwitz became the 17th Jewish player to appear in the big leagues this year, matching last year's number — which is a likely all-time record. And it's only June!
Dayenu.
Eliza Kanner roots for the Patriots on the field — and for Israel off of it
Eliza Kanner leads a unique double-life. From 9-5, she's a senior development officer for Combined Jewish Philanthropies, Boston's Jewish federation.
In the evenings and on weekends, she's the New England Patriots' only Jewish cheerleader.
The month of June offers a prime example of how difficult it is to balance both: CJP's annual fundraising campaign is wrapping up just as the Patriots cheerleading team is in the Dominican Republic for their calendar shoot.
Thankfully she gets support from all sides.
"It's never 'oh, this might be a problem,' it's 'we're going to make it work,'" Kanner told me. "I don't know how you would really do both jobs without having that type of management in place, but I'm grateful every day for it."
Read more about the Israel advocate and NFL cheerleader right here.
Halftime report
WELCOME TO THE TEAM. Jewish player Amari Bailey was drafted 41st overall by the Charlotte Hornets Thursday, joining a small but growing roster of Jews in American professional basketball. And speaking of the Hornets, Bailey's new team is in the process of being sold by basketball legend Michael Jordan to a group led by Jewish millionaires Gabe Plotkin and Rick Schnall.
PRAY BALL. Rabbi and Grateful Dead superfan David Kalb led prayer services during a pair of Dead & Company concerts this week at Citi Field. The Grateful Dead and the New York Mets — does it get any more Jewish?
CHANGE OF SCENERY. Israel's national soccer team may ask for their home games to be moved from Jerusalem's Teddy Stadium after an Arab player on the team was hit with racist chants at a game this week.
NO CONTEST. An Iranian table tennis coach refused to compete against an Israeliat the International Special Olympics this week in Berlin. The Israeli player was given a technical win.
RESPECT THE GRIND. The Athletic profiled Orthodox NFL agent Ness Mugrabi, the league's youngest agent, who is amassing quite the reputation and client list — which includes Asante Samuel Jr. and Leonard Fournette. Fellow Jewish agent David Canter lauded his mentee for being "obsessed with greatness."
HISTORY MADE. This month's Canadian Open, one of the oldest national golf championships, took place at Oakdale Golf and Country Club in Toronto for the first time. The 97-year-old club was created by Jews as a response to the frequent Jewish exclusion at many country clubs at the time. The Times of Israel has more on the history of Oakdale.
Nominate a standout Jewish student athlete today!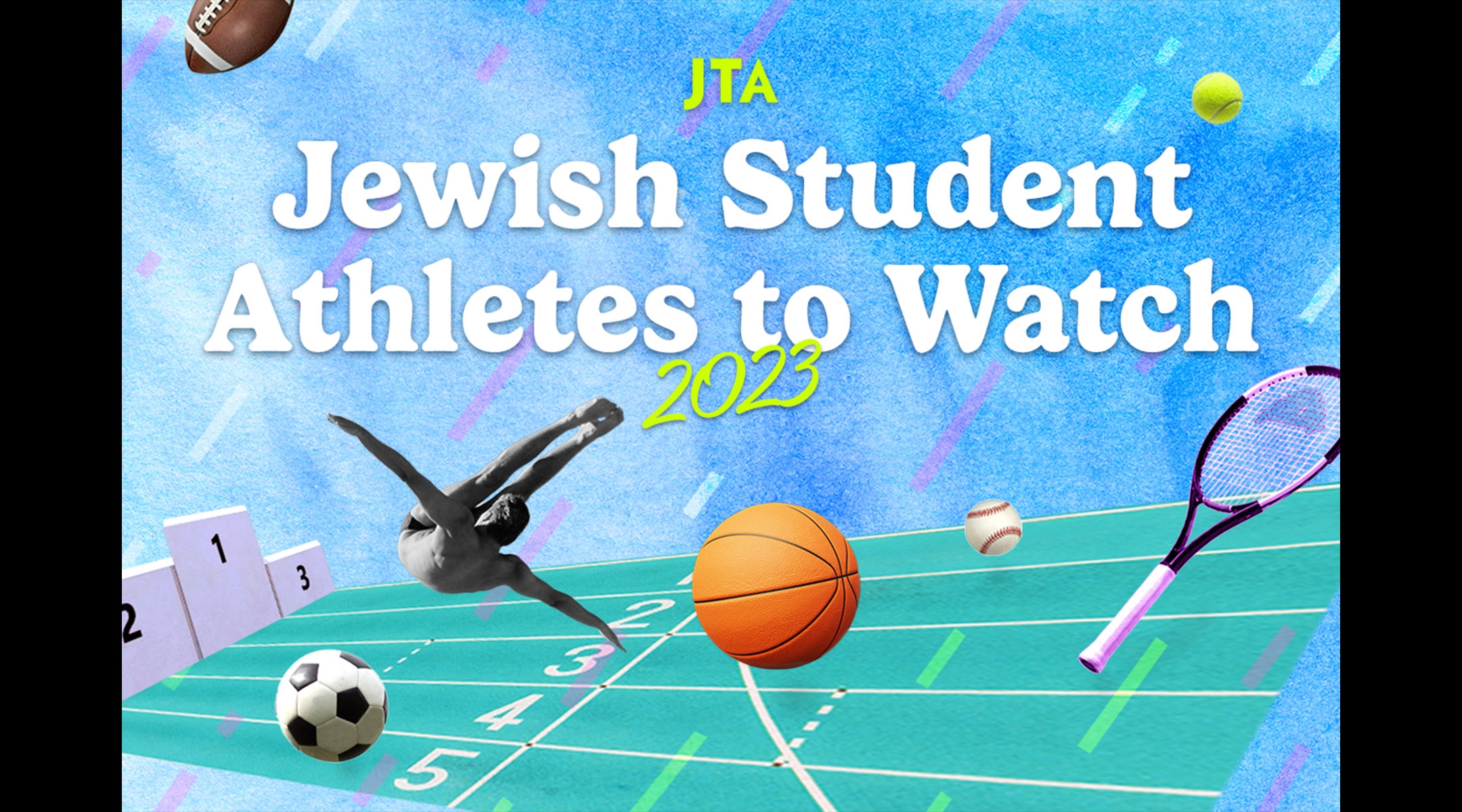 Earlier this week, we launched JTA's "Jewish Student Athlete to Watch," our first-ever list of up-and-coming Jewish star athletes whose accomplishments on and off the field deserve the spotlight.
We are seeking nominations for athletes who will be in high school (9th-12th grade) or college in the 2023-2024 school year. Nominate an athlete (or several!) right here, or feel free to reply to this email with your ideas.
We are accepting nominations through July 12!
Jews in sports to watch this weekend
⚾️ IN BASEBALL…
Dean Kremer, who has already matched his career high in wins with 8, toes the rubber for his Baltimore Orioles Saturday at 4:05 p.m. ET against the Seattle Mariners. Saturday at 4:10 p.m. ET, Jared Shuster takes the mound for the Atlanta Braves against the red-hot Cincinnati Reds. Eli Morgan and the Cleveland Guardians host Rowdy Tellez and the Milwaukee Brewers for a three-game series this weekend.
⛳️ IN GOLF…
After a disappointing finish at his hometown U.S. Open last week, Max Homa is back on the green at the Travelers Championship in Connecticut. David Lipsky is also competing, and Ben Silverman is in Oklahoma for the Compliance Solutions Championship.
🏀 IN BASKETBALL…
Former Maryland star Abby Meyers is back in the WNBA after signing an emergency contract with the Washington Mystics this week. The Mystics play the New York Liberty Sunday at 1 p.m. ET in the WNBA Commissioner's Cup. Meyers appeared in her first game last night, scoring two points in six minutes on the floor.
Flying high
The Weitzman National Museum of American Jewish History in Philadelphia honored Ed Snider, the late Philadelphia Flyers owner, with its Only in America award at a gala earlier this month.
Hockey legend Wayne Gretsky and NHL commissioner Gary Bettman co-chaired the event along with Maccabiah alum Stuart Weitzman, and Pennsylvania Gov. Josh Shapiro accepted the award on behalf of the Snider family. Mazel tov!