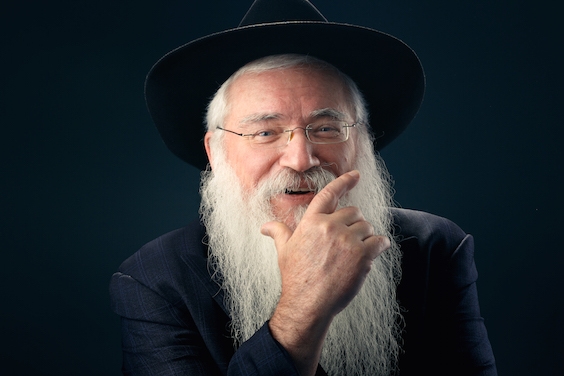 "You think a rabbi could teach you anything about sex?" asks director Ricardo Adler.
It's a fair question.
Adler has made a spiritual and sensuous documentary called The Lost Key that explores this provocative topic. He came to this project from a very personal need. He went through a traumatic divorce and wanted guidance on how to create a new marriage. He found that the Torah and Kabbalah were incredible sources for understanding sexual intimacy. Kabbalah describes a physical "Oneness" that Adler wanted to achieve. And share.
Enter Rabbi Manis Friedman, world-famous Torah scholar, author and marriage counselor, and author of Doesn´t Anyone Blush Anymore?. Friedman is charming in this film and brings old texts to new life. He is also the host of his own critically acclaimed cable television series, Torah Forum with Manis Friedman and runs a Brooklyn-based spiritual learning center called It's Good to Know. If anyone can make religious texts about intimacy approachable, it's Friedman.
Sitting in his study, toying with his long beard, he smiles mischievously and says, "We can literally change the world. One bedroom at a time."
Screenings of The Lost Key are only in American theaters this August. Check listings here.