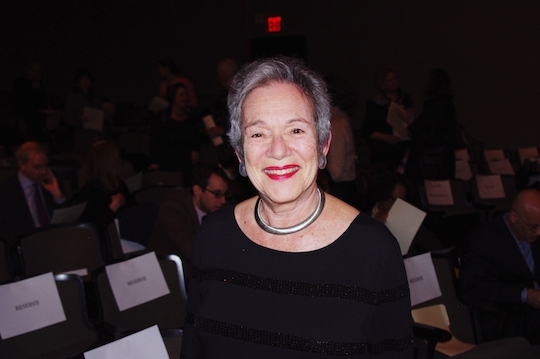 It's a beautiful thing when a writer gets discovered. Especially when the writer is a Jewish grandmother in her seventies who has spent a lifetime mastering the art of the short story—an effort for which she is only now being recognized.
Since her first publication in 1969, Edith Pearlman has published around 200 stories, most in little-known journals. Her 2011 collection Binocular Vision finally broke out. The book became the first ever to be a finalist for the National Book Award, the National Book Critics Circle award—which it won—as well as the LA Times Book Prize and The Story Prize.
Sadly, treatments for cancer have left Pearlman unable to write since early 2014. The good news, though, is that her new collection, Honeydew, came out early this year, to gushing acclaim, like this New York Times review. In the stories, Pearlman's characters—an antiques-store owner, anesthesiologist, a mysterious houseplant—are vivid and exceptional. The stories themselves are novels-in-miniature: one focuses on a New England hospital and the people who make it tick; another finds a live-in nanny exploring her employer's secret cache of haunting drawings.
Her first book with a major publishing house, Honeydew shimmers with pathos, calm, and joyful beauty.