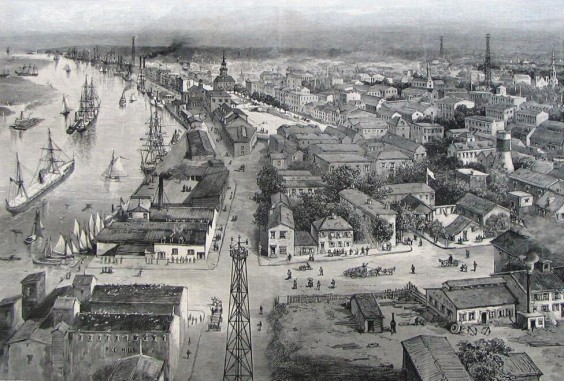 Although it's hard to believe today, Savannah, Georgia was once nearly one-third Jewish. And the man who got the trend going, a Portuguese Jewish doctor named Samuel Nunes, almost didn't make it in.
After the Portuguese Inquisition, which sought to root out crypto-Jews or conversos who had maintained Jewish practices while assuming an outward Christian identity, many Jews fled to Britain, Nunes among them. But in a classic case of we were here first, established British Jews fretted that the Iberian refugees would be a strain on their resources. So in 1733, a ship was organized to sail for Georgia, in what were still the English colonies.
The Georgia charter, signed by King George II, did not include Catholics or Jews in its allowance for religious liberty. But desperate times call for desperate measures, we suppose: as it happened, the colony's only physician had just died. Hearing that Nunes, a doctor, was on board the ship, the colony's trustees reluctantly let them through.
The trustees' fear that Georgia would turn out to be a "haven for European Jews" turned out to be true, for a time; by the turn of the 20th century, Jews numbered 5,000 in the booming population of Savannah. The number is much smaller today, but as soon as the state gets better bagels, we're headed back.
____
» Read this blog about Southern Jewish life today
» Learn more about Georgia Jews
» Discover America's Crypto-Jews
» Visit the oldest congregation in Georgia