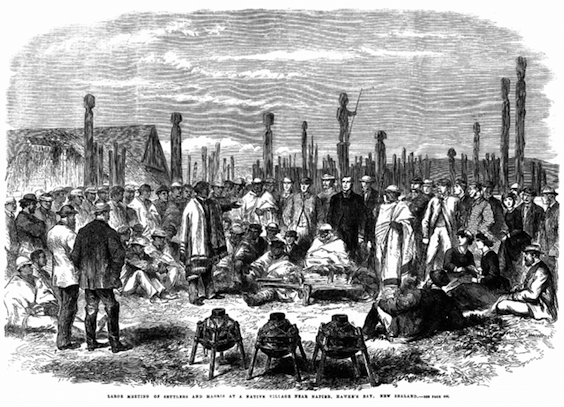 With Columbus Day on the mind, we're wondering: Does the record show any less genocidal encounters between indigenous people and European explorers?
It turns out a 19th-century Jewish businessman has some lessons for us from an unexpected place: New Zealand.
Born in England in 1807, Joel Samuel Polack set off for Godzone in 1831, after stints in South Africa and Mauritius for the War Office. He eventually settled in Kororareka (now Russell), where he established a general store—and, more importantly, built New Zealand's very first brewery.
While in New Zealand, Polack grew close to the indigenous people, the Maori, who trusted him in part because he didn't belong to any of the main surrounding religious bodies. And Polack trusted them too: not only did he learn the Maori language, but also returned to England for a time to advocate for the planned colonization of New Zealand, as opposed to haphazard colonization, which he feared would threaten, and ultimately destroy, the Maori people.
In 1850, Polack left to settle in California. Even to this day Polack is seen as an expert on pre-colonial New Zealand: the two books he wrote on the area are still in print.
But to the Maori, Polack will forever be remembered as "Waewaeroa"—that is, "Long Legs."