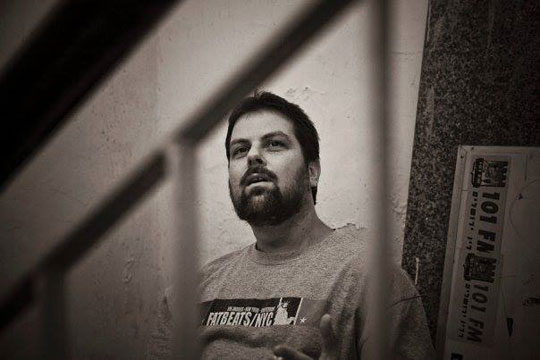 Sagol 59 is the godfather of Israeli hip-hop — it's not exactly a widely-contested title, but man, he's good. Sagol has made a career out of doing what you'd least expect him to, releasing an American album at the height of his Hebrew-language popularity, then transitioned into a writer for Israeli newspapers.
Now he's done what might be the most unexpected move of his career: He sings.
On the new collection The Promised Land, Sagol bonds with Ami Yares, a "New Jersey folkie," on a shared love of the Grateful Dead, and the two collaborate on sixteen cover versions of Jerry Garcia and his bandmates — in Hebrew.
They don't do all the best Dead selections, in my humble opinion, but they sample from the most well-known songs, including an amped-up "New Minglewood Blues" and a beautifully laid-back version of "Friend of the Devil," and they throw in some lesser-known gems as well. Released in association with the band's estate for the Dead's 50th anniversary, it's a fitting tribute to the best shared secret of Jewish summer camp — and a tribute to the band's many Grateful Yid fans.