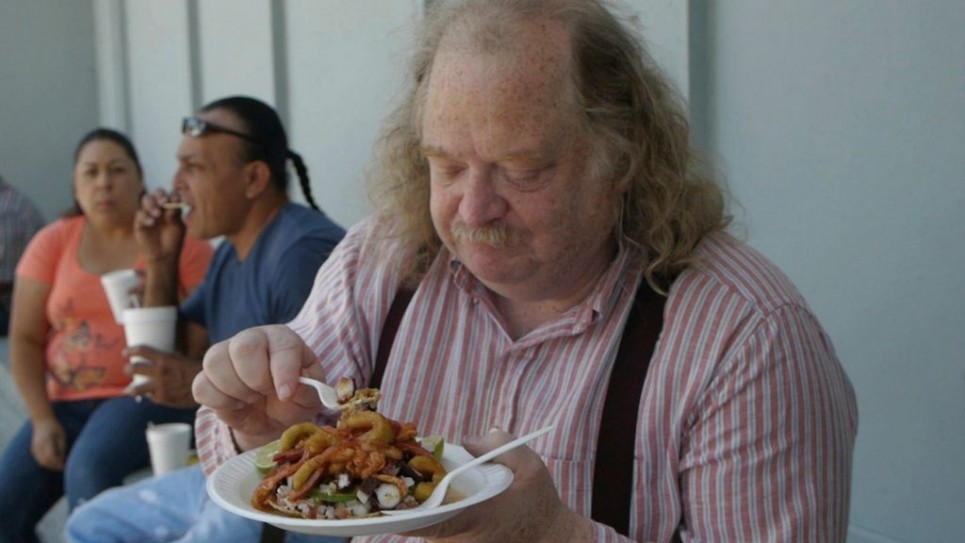 It's not uncommon for new residents of Los Angeles to receive well worn copies of Jonathan Gold's Counter Intelligence: Where to Eat in the Real Los Angeles filled with dog-eared pages and marginalia. The Pulitzer Prize-winning food critic's collection of restaurant reviews is a bible of local gourmands, and a fitting welcome gift.
Gold grew up in a liberal, reform Jewish home in LA and was raised on Junior's Deli ("Your deli is more telling of who you are than the shul you went to," Gold quips in the documentary City of Gold, which premiered at the 2015 Sundance Film Festival). While a freshman at UCLA, he worked briefly at a kosher restaurant owned by Steven Spielberg's mother, Leah Adler. His dining habits were hardly kosher: smoked pig's ear, octopus and barbecued pork belly were among his favorite delicacies.
In City of Gold, Director Laura Gabbert followed Gold as he cruised the city for the perfect taco, Oaxacan mole or spicy Sichuan skewers. He discusses writer's block (it's a constant problem), giving up his anonymity (every chef in LA knows his face), and cooking at home (he does it a lot).
For Gold, food was a way into culture and tradition, and he was the best guide there is.