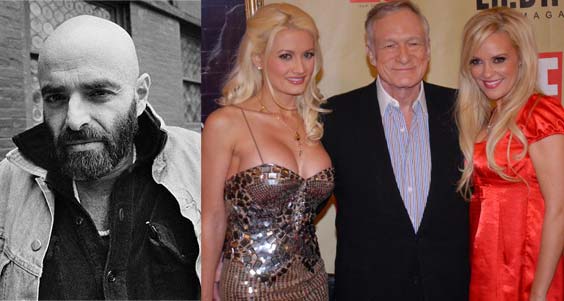 Some people get their inspiration from singing in the shower or running cross-country. Others – like author Shel Silverstein – get them from the Playboy Mansion.
Yes, Shel Silverstein. The same guy who wrote such crowd-pleasers as Where the Sidewalk Ends, A Light in The Attic, Falling Up, or the classic children's story about open hearts and codependence, The Giving Tree. He also penned the famous Johnny Cash ditty about "A Boy Named Sue." He was an avid playwright and screenwriter as well – collaborating with luminaries like playwright David Mamet.
Silverstein was born in 1930 to a middle-class Jewish family. He grew up in Chicago and drew his first cartoons for adult readers when he was a GI in Japan and Korea. After coming home from the war, Silverstein got the job many young men dream about – on the staff Hugh Hefner's young Playboy magazine. Silverstein got to jetset all over the world as Playboy's cartoon-drawing foreign correspondent. But the most exciting staff perk was probably coming back to Chicago and setting up shop at Hef's mansion.
Yes, a lot of those sweet unicorns, tree stumps, and even Dirty Dan, the world's dirtiest man – were likely conceived while Silverstein was, uh, chatting with a scantily clad bunny.
Which gives meaning to every tongue twister he penned. And the subtle Silverstein quote: "I myself do not believe in explaining anything."